Tariffs pressure markets
On Thursday the markets failed to develop growth momentum. Investors favoured a cautious tone towards riskier assets as the US imposed import tariffs on Canada, Mexico and the EU. Initial reaction from the markets was subdued, as traders had already priced in such a move. With US inflation close to central bank targets the new tariffs could pose significant economic risks. The threat of a more vigorous increase in interest rates from the Fed becomes more of a reality. In addition to external factors, such as soaring energy prices and new tariffs, there are increased internal price drivers. On Thursday the Bureau of Economic Analysis reported an increase in consumer spending by 0.6% in April.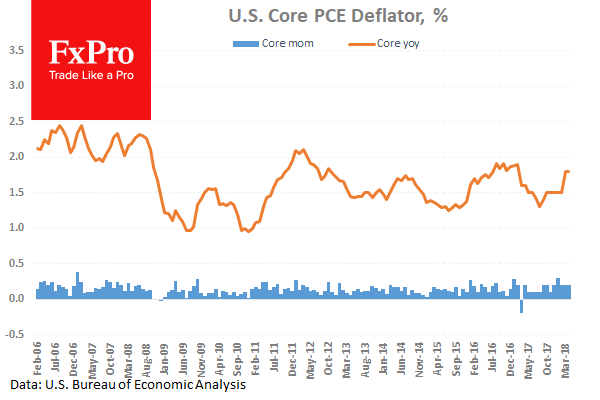 Unemployment Claims were lower than expected and that is another sign of a tight labour market where companies have to compete for workers. Whether this spike occurred in May will be revealed later today as wages data is released.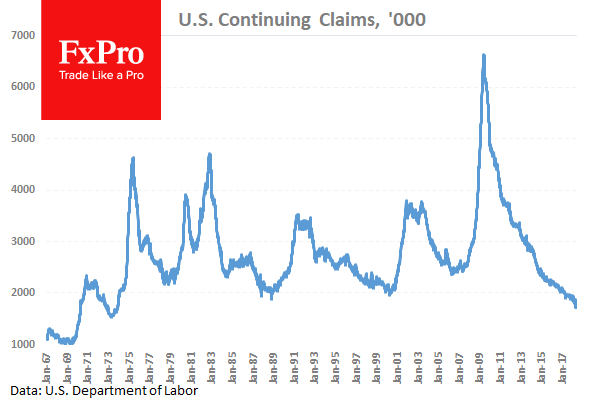 Inflation surge in Europe
large euro area economies were marked by a powerful (by 0.4%-0.6%) prices increase, speeding annual inflation growth from 1.2% to 1.9%. Confirmation of this fact helped to pull EUR higher on Thursday, although it has not become such a surprise as it was on Wednesday. Core CPI (excluding food and energy) accelerated from 0.7% YoY to 1.1% YoY. It seems that inflation is returning to Europe much earlier than expected which could quickly lead to a tightening in the ECB's rhetoric.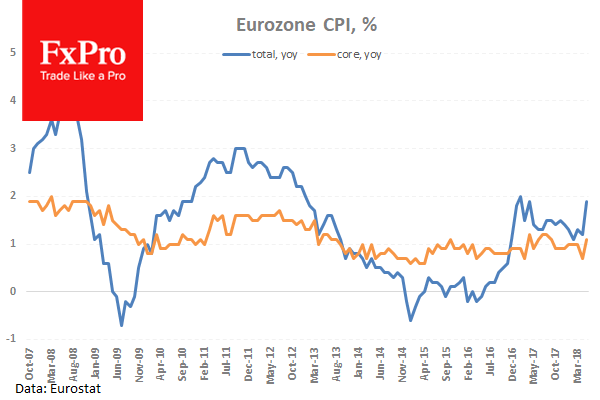 Renewed outflow from EM
Developing markets are responding negatively to the increase in global inflation resulting in Investors withdrawing money from emerging markets as the difference in profitability with American assets has continued to decline. TRY, MXN and RUB fell on Thursday, and remain under pressure early on Friday.
The growth in production has seen Oil prices experience downward pressure.
In addition to the increased demand for safe assets, pressure for Crude Oil increased after recent weekly data on U.S. inventories. Although inventories declined higher than expected by 3.6 mln. barrels , Crude Oil supply for the week grew from 10.73 mln. barrels per day to 10.77 man bpd. Following the data release Brent fell 2.8% to 76.90 but has since stabilised to trade around $77.40.