With OPEC meeting for Day 1 of their gathering in Vienna, Iran and Saudi Arabia are closer to agreeing on an increase in production. Saudi Arabia has lowered its projected increase to the 600K to 800K bpd range. Oil prices fell slightly but trading was dominated by US Oil inventories which showed a draw of -5.914M against an expected draw of -1.898M showing strong US demand with Oil prices higher this morning. In other news China has said it will retaliate against the US for any increase in trade tariffs as a means of defending its interests.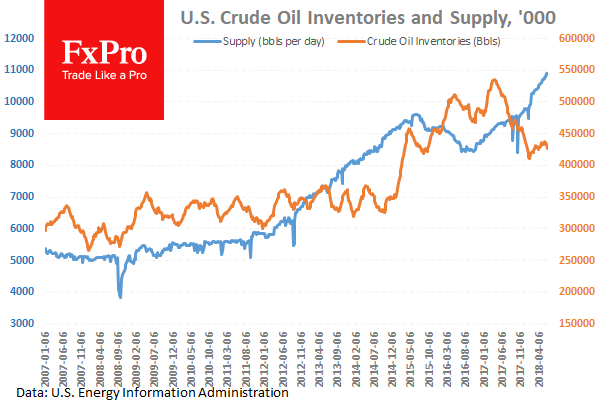 Daimler has issued a profit warning citing the tariffs as a drag on its bottom line for 2018 earnings, the first major company to do so. They cite tariffs on imports of US vehicles into the Chinese market as a drag on profits.
US Existing Home Sales (MoM) (May) were 5.43M against an expected 5.52M from 5.46M previously which was revised down to 5.45M. After reaching a seven year high in November at 5.81M, this data point is ranging around 5.50M. This is the second reading in a row to miss expectations but the data shows that the market is still healthy. GBPUSD fell from 1.31971 to 1.31705 after this data release.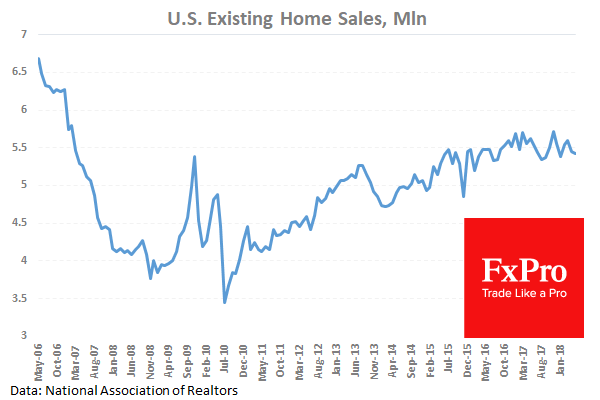 New Zealand Gross Domestic Product (Q1) was released, coming in as expected at 0.5% (QoQ) and 2.7% (YoY) against a prior number of 0.6% (QoQ) and 2.9% (YoY). GDP has come in around 0.6% for two months in a row and it was expected to slip slightly with this reading. After the data release, NZDUSD moved up to a high of 0.68682 before selling off to 0.68314.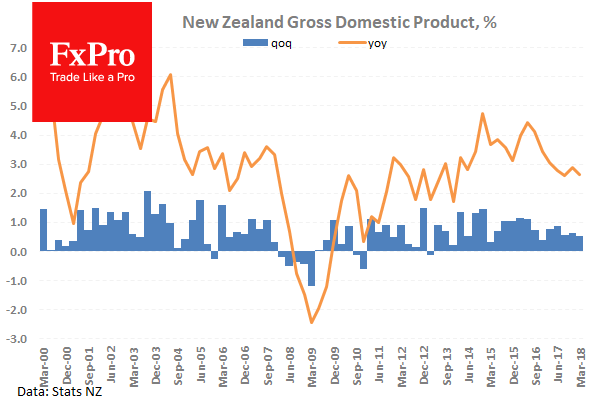 EURUSD is down -0.09% overnight, trading around 1.15601.
USDJPY is up 0.29% in the early session, trading at around 110.675
GBPUSD is down -0.14% this morning trading around 1.31498
Gold is down -0.24% in early morning trading at around $1,264.80
WTI is up 0.11% this morning, trading around $65.42