Last week it became obvious that the Bitcoin had big difficulties with further growth above $8000. During the weekend it held above $8,200 mark, but yesterday it suddenly fell below $7900. Most likely, it was "a belated reaction" on SEC refusal to launch the Bitcoin ETF. Nevertheless, shortly after this rollback new buyers entered the market. As a result, trading volumes increased by 22% and the price went back to the latest levels. Market participants evaluated this movement as a large investors' attempt to prevent the market from the deeper correction.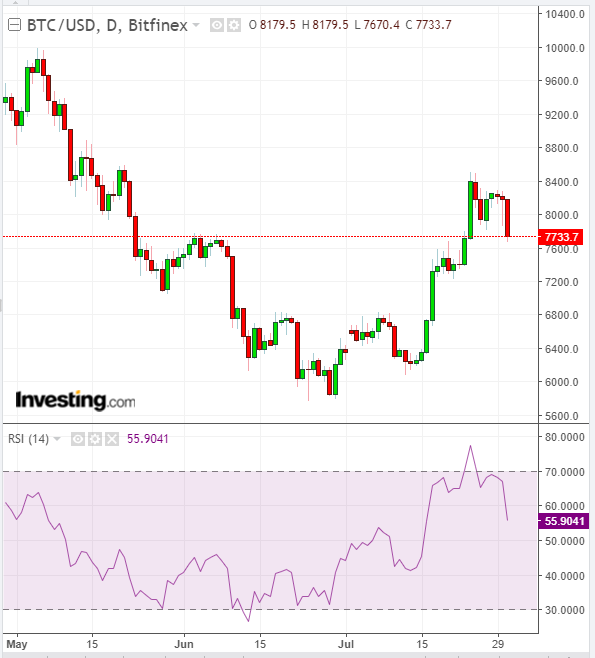 At the moment technical analysis is not on a bull side. In the middle of the previous week the rally got stuck near $8300 level and since then the Bitcoin's price has slowly decreased. RSI indicates sell signals due to its coming back again to the levels below 70 after its peaks a week earlier. This is a bear signal, which could be reinforced in case if the price drops below $7850, recent lows. Then, it might be a sell-off signal not only for the technical analysis fans, but also for ordinary investors.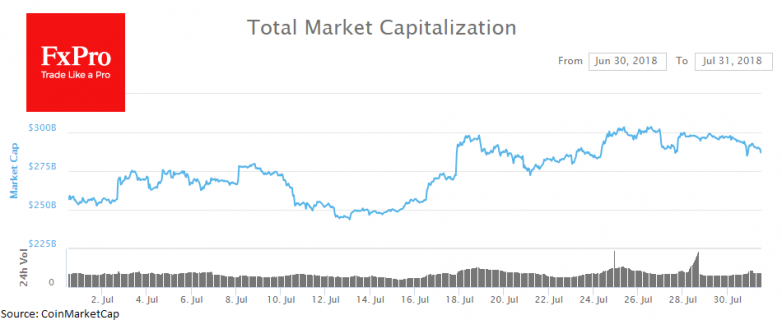 The desperate desire of the enthusiasts to see a new rally outweighs the fundamental basis for the growth. It is very likely that this desire is heated by Tether and Bitfinex exchange speculations. Taking into account the absence of positive drivers, the market is under the threat of correction.
Among promising news there was a report from South Korea about probable launch of transparent cryptocurrency and blockchain regulation in the Q4 of 2018. Korea is the third largest crypto market after the USA and Japan, so it is difficult to underestimate such prospects. The regulation in South Korea almost certainly will lead to a significant growth of crypto assets popularity and an influx of new funds.