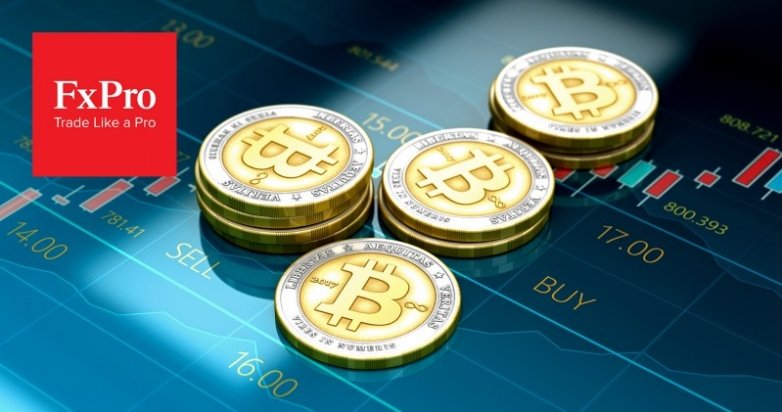 The crypto bulls defended the Bitcoin (BTC) after a sharp decline almost by $1000 within past 24 hours, preventing it from a dropdown lower than $6K. The rest of the crypto market followed the Bitcoin and demonstrated a bigger decline, which led the market cap of TOP 100 leading currencies to a shrinking to $40 bln.
On Friday morning, the BTC adds about a percent and trades above $ 6,500, altcoins are also moderately in the green zone. The Bitcoin (BTC) began to fall after Goldman Sachs had announced its refusal to launch a cryptocurrencies trading desk. A sharp drop of the BTC in the community was also attributed to the possible speculation of Goldman Sachs themselves, as they supposed.
In addition to speculators, whose chorus has abated recently, the voices of the recognized experts in the crypto industry has become louder. For instance, the Bitcoin Foundation founder Charlie Schrem points out the existence of two-year cycles of bear and bull markets. He encourages not to panic and invest at the current lows after studying the characteristics of the chosen crypto projects. The founder and current CEO of Wanchain, Jack Lu, also reminds about the correction by 90% in 2013 and 2014, insisting on long-term investments.
According to statistics and observations of experts, the current bearish period can last a year and a half.