Gold broke key resistance level 1295.00
Further gains are likely
Gold continues to rise after the earlier breakout of the key resistance level 1295.00 (which had reversed the price multiple times at the start of January).
The breakout of the resistance level 1295.00 continues the active short-term impulse wave (v) – which belongs to the ABC correction 2 from the middle of last August.
Gold is expected to rise further and re-test the next resistance level 1325.00 (monthly high from May of 2018 and the target price for the completion of the active wave 2).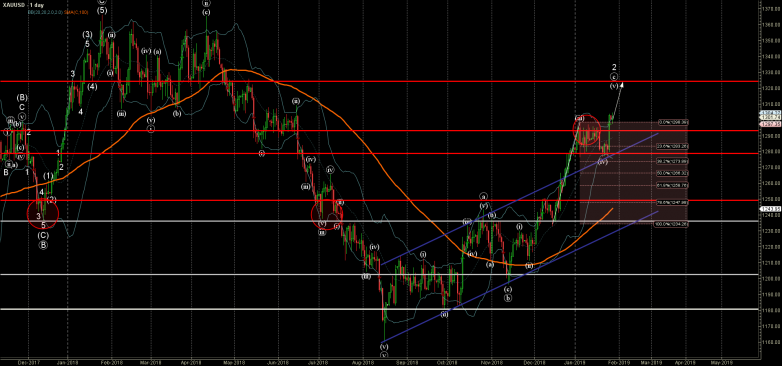 Source: FxPro