EURCHF broke resistance level 1.1330
Further gains are likely
EURCHF continues to rise after the earlier breakout of the resistance level 1.1330 (which has been reversing the price from the middle of December) – intersecting with the 50% Fibonacci correction of the downward impulse 1 and the resistance trendline of the daily Descending Triangle from July.
The breakout of the aforementioned resistance levels accelerated the active short-term impulse wave (c) – which belongs to the ABC correction 2 from the start of last January.
EURCHF is expected to rise further and re-test the next resistance level 1.1400 (target price for the completion of the active wave 2).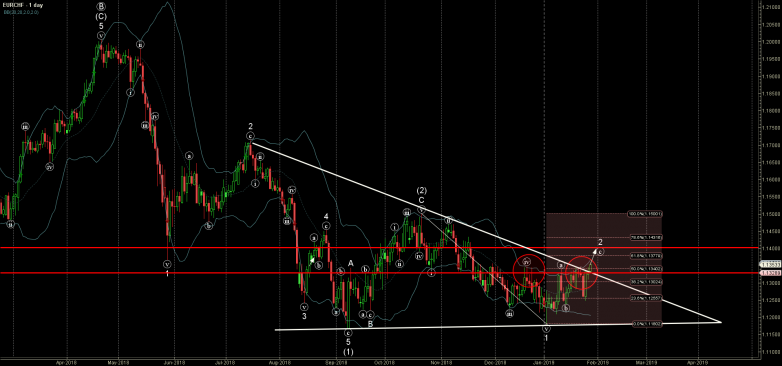 Source: FxPro