Gold broke key resistance level 1310.00
Further gains are likely
Gold recently broke through the resistance level 1310.00 (which stopped the (a)-wave of the active B-wave earlier this month).
The breakout of the resistance level 1310.00 strengthened the bullish pressure on Gold – which is apparent from the accelerating daily Momentum indicator.
Gold is expected to rise further and re-test the next resistance level 1330.00 (target price for the completion of the active impulse wave (c)).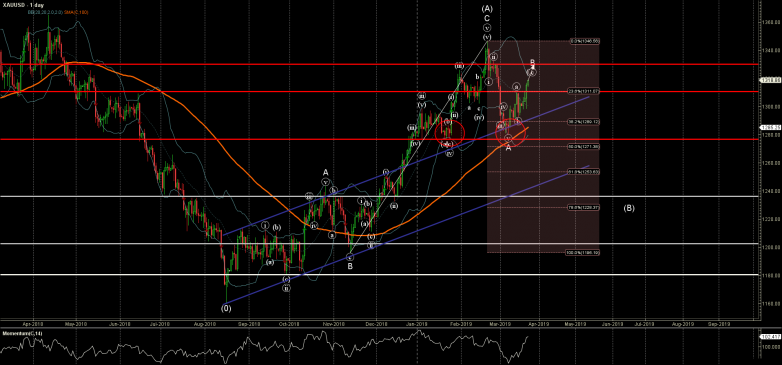 Source: FxPro