Platinum broke key resistance level 880.00
Further gains are likely
Platinum recently broke through the key resistance level 880.00 (which has been steadily reversing the price from the start of November).
The breakout of this resistance level 880.00 led to the latest breakout of the next resistance level 912.00 (which reversed the price in last May) – which should accelerate the active short-term impulse wave 3.
With the rising daily Momentum, Platinum is expected to rise further and re-test the next resistance level 930.00 (monthly high from May).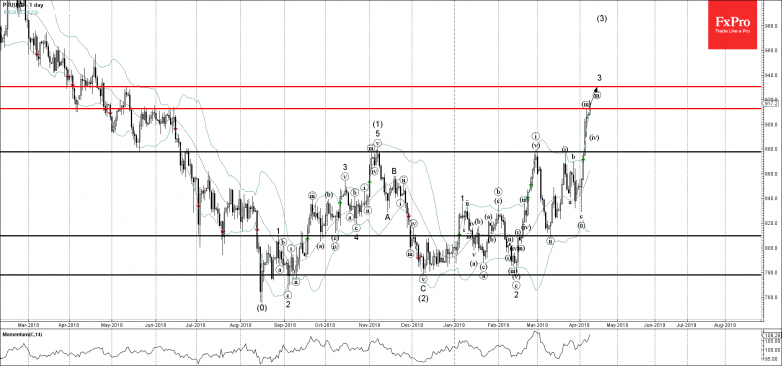 Source: FxPro