Brent Crude Oil broke pivotal resistance level 70.00
Further gains are likely
Brent Crude Oil recently broke through the pivotal resistance level 70.00 (former multi-month support level from the middle of 2018).
The breakout of the resistance level 70.00 follows the earlier breakout of the 50% Fibonacci correction level of the previous sharp weekly downward impulse from last October.
Brent Crude Oil is expected to rise further and re-test the next resistance level 75.00 (target price for the completion of the active impulse wave (C)).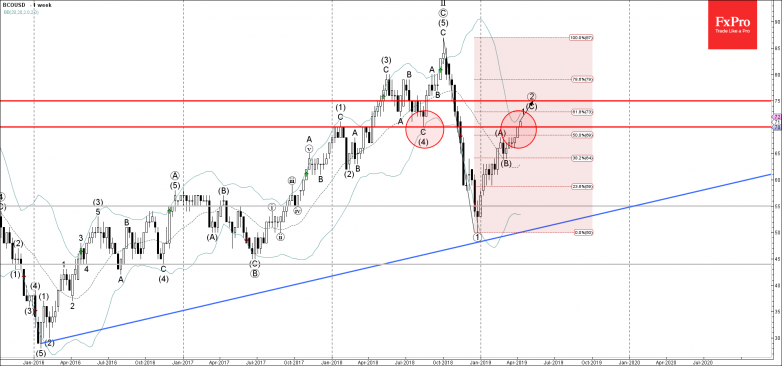 Source: FxPro