AUDJPY broke resistance area
Further gains are likely
AUDJPY recently broke through the resistance area lying between the key resistance level 79.70 (which has been reversing the price from January), 100-day moving average and the 50% Fibonacci correction of the previous downward impulse from November.
The breakout of the resistance area accelerated the active short-term impulse wave 3.
AUDJPY is expected to rise further and re-test the next resistance level 81.00 (target price for the completion of the active impulse wave 3).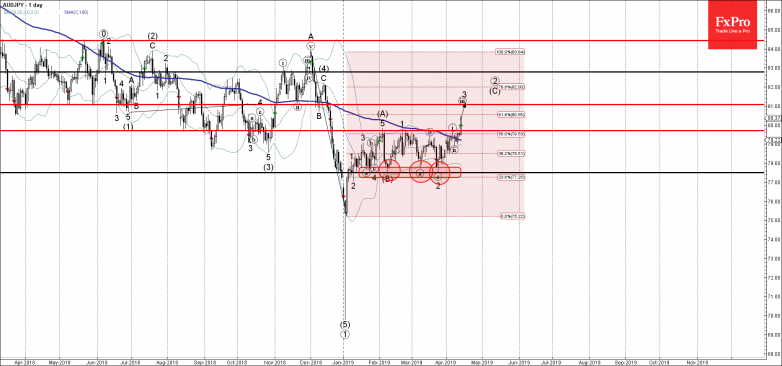 Source: FxPro