Corn reversed from resistance level 360.00
Further losses are likely
Corn recently reversed down from the pivotal resistance level 360.00 (former strong support from February and March) – which also reversed the price earlier this month.
The downward reversal from the resistance level 360.00 started the active short-term impulse wave (iii) of the longer-term downward impulse wave (C) from December.
Corn is expected to fall further and re-test the next key support level 350.00 (low of the previous impulse wave (i) ).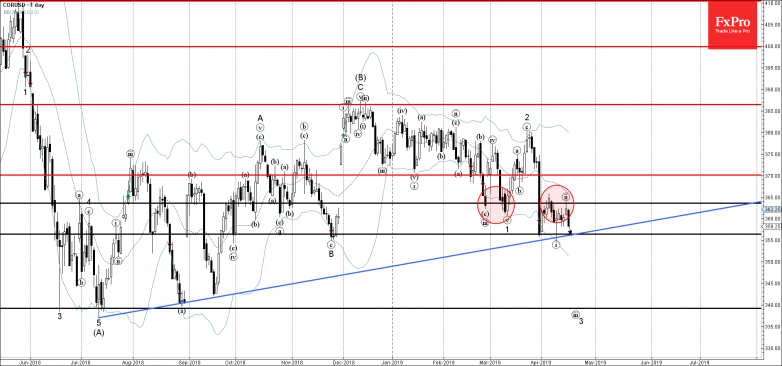 Source: FxPro