Corn broke support area
Further losses are likely
Corn continues to fall after the recent breakout of the support area lying between the key support level 1.0900 (previous sell target, which has been reversing the price from last September) and support trendline from July.
The breakout of this support area accelerated the active impulse wave 3 of the medium-term impulse sequence (C) from the end of 2018.
Corn is expected to fall further and re-test the next support level 342.00 (monthly low from September).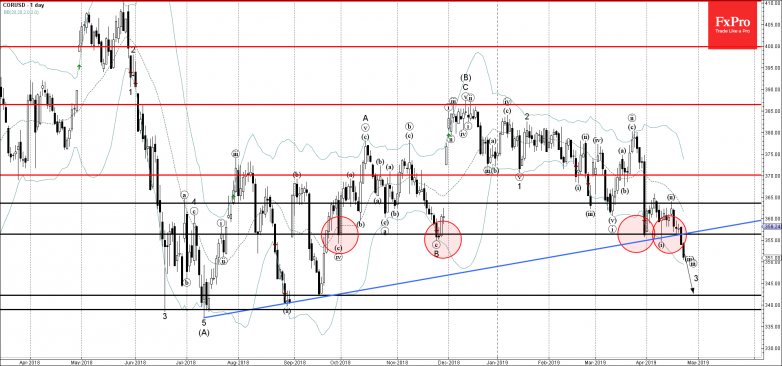 Source: FxPro