Palladium broke key resistance level 1410.00
Further gains are likely
Palladium today broke the key resistance level 1410.00 (which reversed the price two with two clearly formed daily Evening Stars from the start of this month).
The breakout of the resistance level 1410.00 should accelerate the the active impulse waves 3 and (3) – which belong to the primary impulse wave ③ from the start of April.
Palladium is expected to rise further and re-test the next round resistance level 1500.00.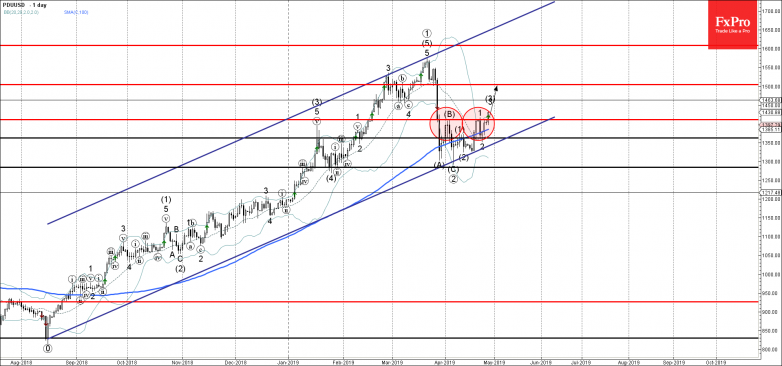 Source: FxPro