Market overview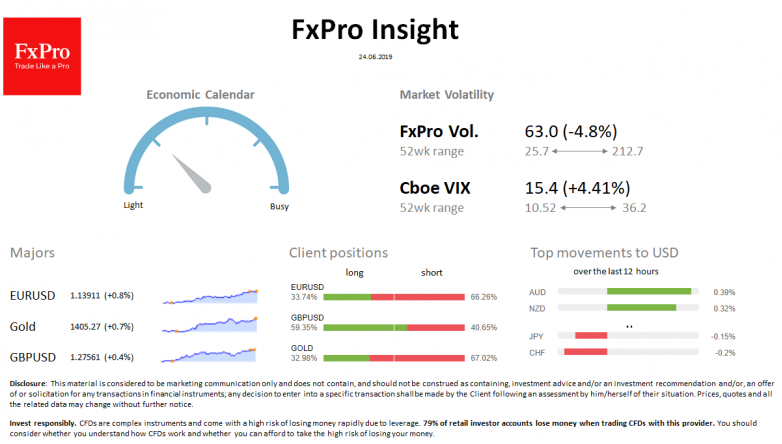 FX: USD develops a retreat to 3-month lows, losing 1.6% since Wednesday. NZD and AUD grew following the demand for risky assets.
Stocks: On Friday morning, Asian markets returned to 8-week highs; futures for U.S. indices close to its global highs.
Commodities: Brent climbed to $65 on geopolitical tensions and the dollar's retreat. Gold is trading above $1400 for the first time since 2013.
Crypto: Bitcoin made another breakthrough over the weekend, at some point rising to $11200.
Important events and speeches (GMT):
11:00 De [!!] Ifo Business Climate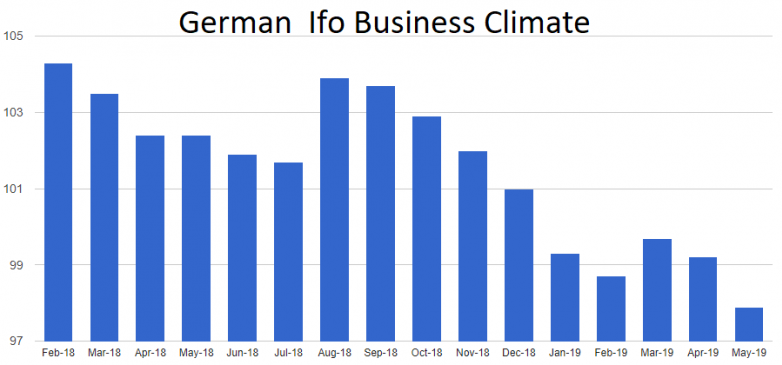 Source: FxPro