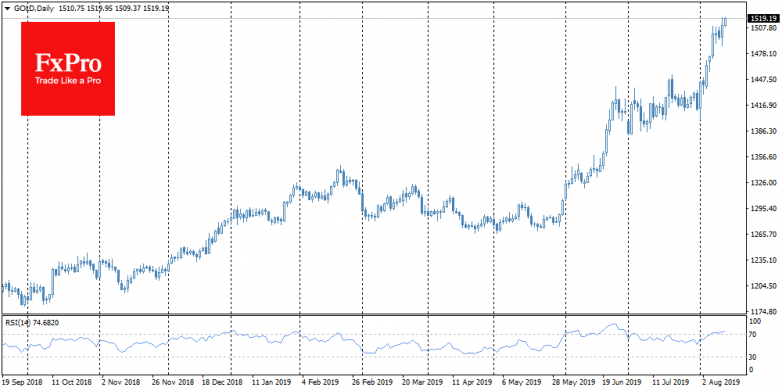 GBPUSD: oversold
The British pound fell on Monday to 1.2015, one step from its low after Brexit at 1.1980. The British currency has lost 4% since the end of July, as statements from both Prime Minister Boris Johnson and some of his ministers increased concerns about a no-deal Brexit. The pound seems to be on to the brink and is capable of dropping below 1.20 in the event of any careless formulations by officials. But at the same time, on the technical analysis side, the British currency looks oversold, making it attractive to long-term investors who can quickly get involved in buying, on the realisation that the worst case is already priced in.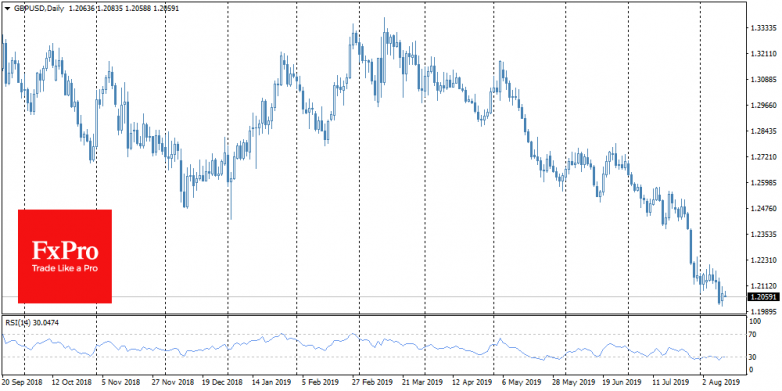 USDJPY: very low but far from interventions
As the FxPro Analyst Team said, the levels of around 105 yen per dollar are in the area of extreme lows for USDJPY, where the pair fell for a while in March last year. In the past, it was due to the weakening of the dollar, but this time it was a propensity for protective assets. A year and a half ago, the Bank of Japan spoke negatively about the yen growth. In terms of the exchange rate, it is likely that this time we may see a change in the rhetoric of the Bank of Japan or the government. However, the current levels of 105 yen per dollar represent an intermediate step, while a tougher resistance from the Ministry of Finance or the Bank of Japan to yen growth is unlikely to be expected earlier than on the way to 100 – the psychologically important level from which the pair has unrolled since 2014.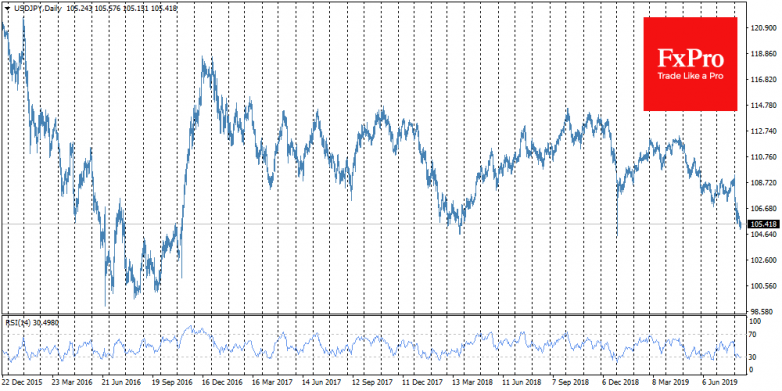 Stocks: tilted downward
The Hang Seng index lost 2.3% to 25300 on Monday, moving to previous market lows of October-December last year. The S&P500 lost 1.4% to 2880 on Monday, failing to regain its earlier bounce. This morning, the indices remain close to the lows reached the day before. Markets are stable, but the current pause in weakening remains very tense.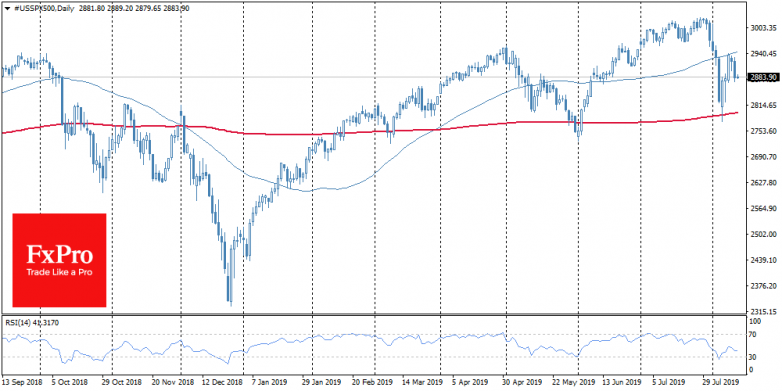 The FxPro Analyst Team