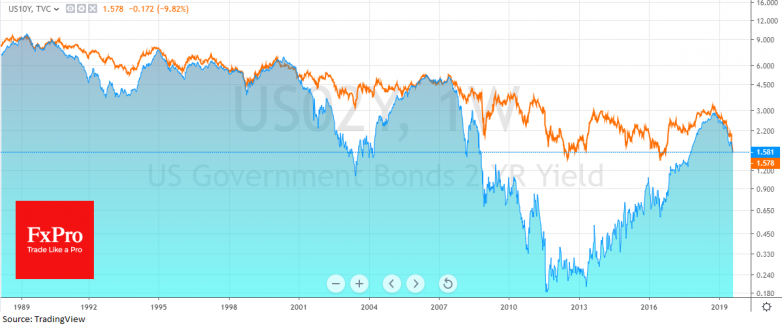 Even more negative headings are connected with the inversion of the yield curve. The yield of ten-year U.S. government bonds declined below the yield of two-year bonds. This is perceived as a signal of an almost imminent recession in the coming months, as over the past 50 years it provided only one false signal of such outcome. The inversion of the yield curve also affected the British debt market, which also further increased the pressure on its stocks.
As the FxPro Analyst Team said, the most dangerous thing in this situation is that market fears of the recession could end up fuelling further demand for safe havens, further intensifying the anxiety of stock markets.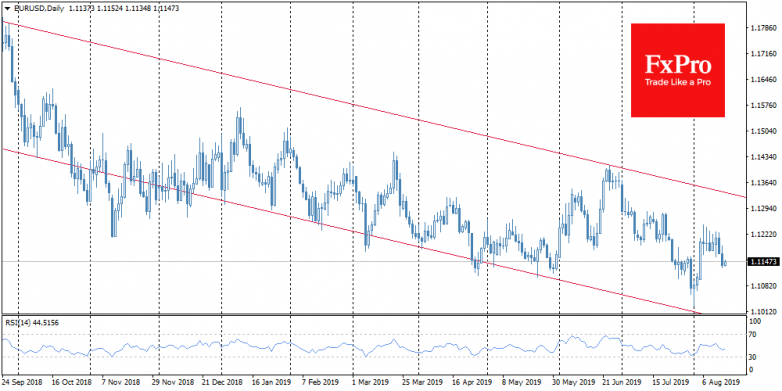 On the other hand, the currency market avoids sharp dynamics. EURUSD slipped from 1.1200 to 1.1150 over the previous two days, while the stock markets have experienced a rather bumpy road. GBPUSD is standing at around 1.2050 for the fifth consecutive trading session. The strengthening of the Japanese yen turned out to be less impressive than the decline the day before, although the pair is often marked by a close correlation with the dynamics of stock markets.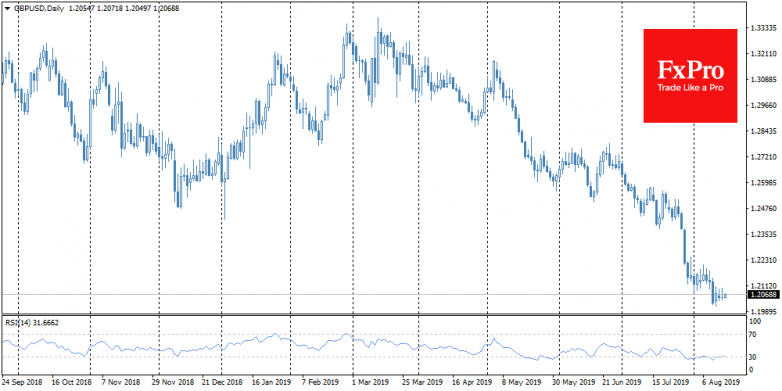 Gold returned to growth, rising to $1520, but failed to rewrite the recent highs. Crude oil also declined under $59 but continues to show a series of higher intraday lows. All these are signs that outside the stock and debt markets, the sentiments are far from panic, which can be a positive signal for trading on Thursday.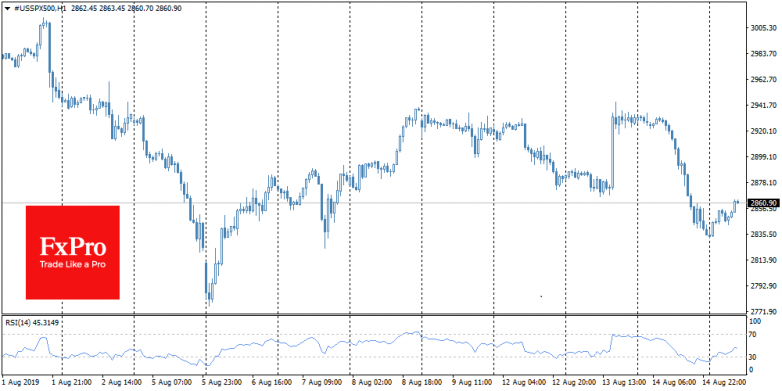 Stock indices in Hong Kong and Shanghai are moving away from local lows, adding about 1.4% during the day. Futures on S&P500 moved away from the lows reached the day before, showing growth of 0.7%.
Thus, there is a very high chance that the markets will recover self-possession, and without any fresh disturbing news, they may well return to cautious buying, offsetting the news about the inversion of the yield curve.
The FxPro Analyst Team