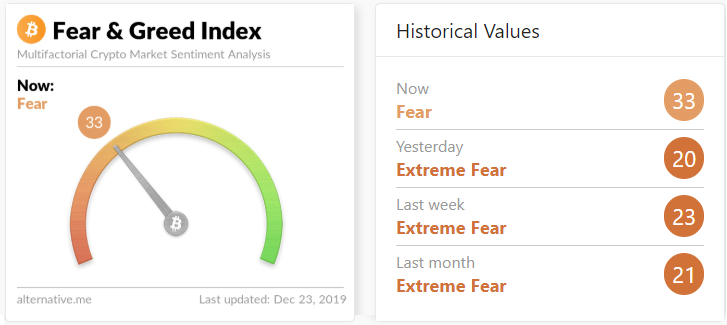 Note that the price growth has coupled with almost 37% jump in trading volumes. As usual, Bitcoin was followed by nearly all altcoins, but at the moment on a more modest scale. The Bitcoin Greed and Fear Index has also moved up, currently at "Fear" (33), indicating a "warming" of investor sentiment and a shift to the asset accumulation phase.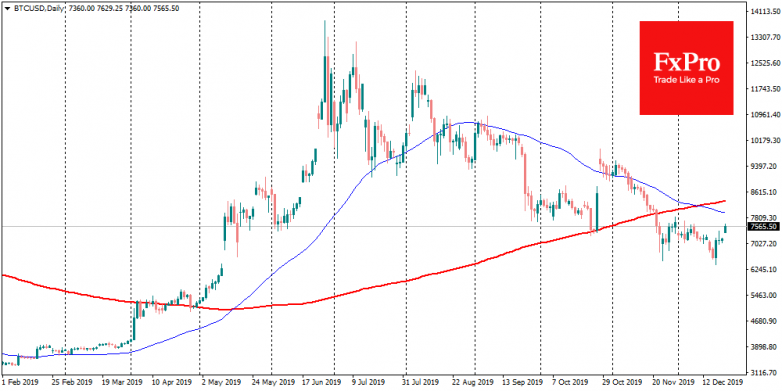 On the other hand, the higher this value, the closer may be the moment when the sale begins. Among the reasons for the growth may still be the institutional demand due to the growth of Bakkt volumes, as well as the launch of ErisX exchange, which will trade delivery bitcoin futures.
Like many times before, in moments of growth, there is a decline in the Tether stablecoin (USDT). Conversely, at the moments of sale-off, investors prefer to go into this stable cryptocurrency to weather the storm.
The FxPro Analyst Team