The main achievement of the last day for Bitcoin was the ability to stay above $9K. As of Thursday morning, the benchmark cryptocurrency is hovering around $9,300. In addition to several events that are associated with the growth of Bitcoin (Chinese virus, geopolitics, overbought stock market), analysts believe that there are several bullish technical indicators, which worked just a few days ago. We are talking about Guppy (Multiple Moving Average), which last time switched from red to green on April 9, 2019, when the rally of the Bitcoin began, which led it to $ 14K. The second indicator is the Puell Multiple, which defines historically low and high points for mined bitcoins. At the moment, this indicator is closer to the lower boundary than to the upper one.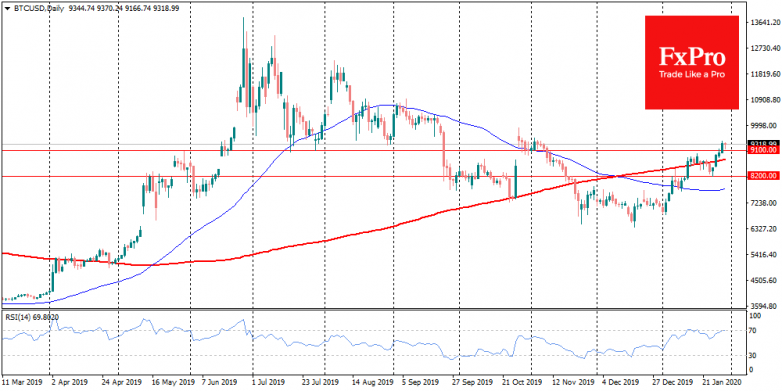 As for the altcoins, it may confirm the assumption from crypto-Twitter that during the last six months on the market, there was an accumulation phase of alternative cryptocurrencies on the historical bottom for most coins. We can draw some conclusions from the most altcoins melting down a month ago. First, the principle of buying assets, when there is no hope in the market – fully justified and continues to work. Secondly, the crypto market continues to live, sometimes refuting even the most stringent logical schemes. Thirdly, judging by the massive promotion in the crypto media of the idea of returning the altcoin season and returning faith in the prospects of the cryptomarket, the big players who bought back the "bottom" are now preparing to sell their assets to the public. That's why it's more than rosy in the media so far.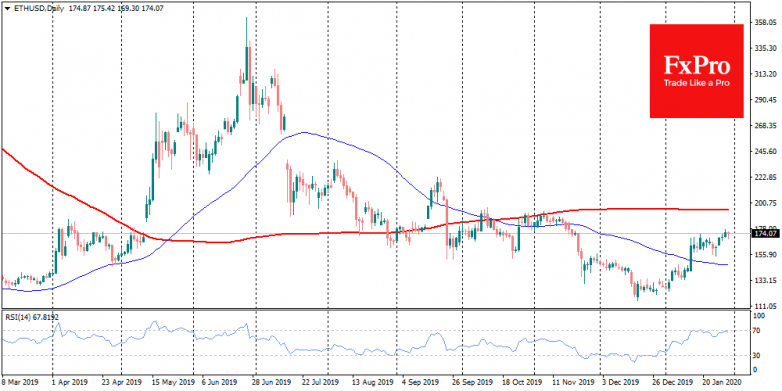 Many altcoins have shown impressive growth for the month. However, the disappointment for market participants was XRP, which, although it grew by 15% over the month, no one was impressed by it, moreover, given the past large-scale collapse in the coin value, the growth was only a few cents. Token holders blame Ripple's management for poor performance, which sold out its XRP all year long. Also, the weak progress on new partnerships with banks and businesses indicates that we can see new lows on XRP. Recently, Ripple's CEO Brad Garlinghouse hinted at a possible IPO, which also did not impress the market. So far, XRP is the third-largest cryptocurrency by capitalization, but the situation may change in the medium term if Ripple management does not act another way.
The FxPro Analyst Team