During the last 24 hours, BTCUSD has lost almost 4%, changing hands at $9,500. According to WhaleAlert, on Sunday, February 16, nearly 50K Bitcoins worth about $500 million were moved between several unknown wallets. It is impossible to interpret such movements for sure, but they often take place at the crucial moments for the market. Technical indicators also indicate a possible reversal from growth to decline.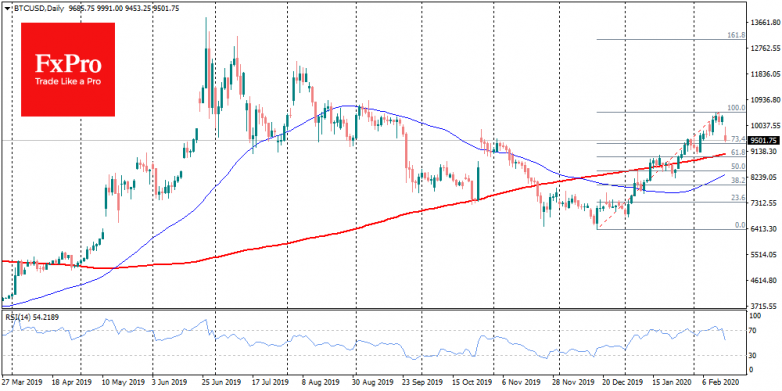 The Crypto Fear & Greed Index fell in a day by 10 points and is now at "49", which corresponds to the "neutral" attitude of investors. Instead, it is possible to interpret the state of the index as a "wait-and-see" position for investors. Help from the bulls is still possible, but now everyone wants to understand what direction Bitcoin will choose in the short term. A sharp decline may open up opportunities for buying after the drop. Perhaps, this is what institutional investors expect.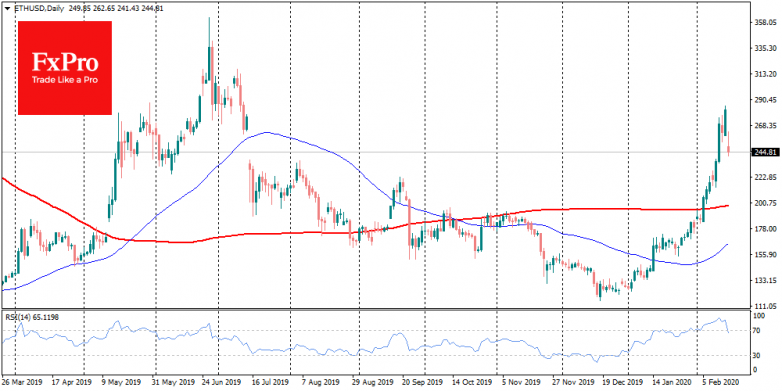 What is happening to Bitcoin has had an immediate impact on altcoins. Alternative cryptocurrencies are losing much more than the first coin. TOP-10 altcoins drop by 7-14% per day. This hypertrophied reaction is mainly due to the impressive recent growth, which indicated preferences for this class of assets due to shallow price levels.
What conclusion can we make from this? The altcoins price jumps primarily launched by speculative interest, and the growth of coins will be strictly limited by investors' profit-taking, for most of whom similar spikes in value from the lows will be sufficient to make a profit. It means that we won't see historical highs for most alternative cryptocurrencies. The Bitcoin domination index has immediately moved upwards, which again indicates a low level of investor confidence in alternative cryptocurrencies.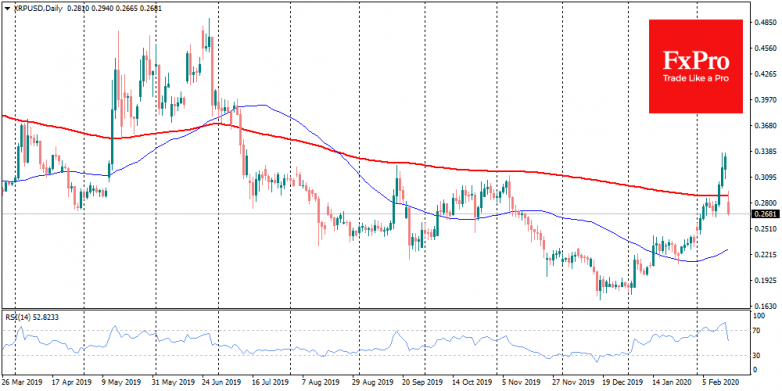 The beginning of the working week will give a clearer picture of the future course. The current processes are likely associated with a "healthy correction" after two months of growth, during which BTCUSD added 64% from $6,400 to $10,500. Technical analysis suggests that a decline down to $9,000 may be considered as a corrective pullback, while a failure below will be a signal of an uptrend break.
The FxPro Analyst Team