The dollar continues to decline, having lost more than 2.3% of the peak on February 20, as markets are pawning on aggressive Fed rate cuts, giving a 100% chance of cut rates by 50 points on March 18.
After an almost panic sale on the foreign exchange market on Friday, on Monday commodity-linked ZAR, AUD, NZD were the leaders vs USD. RUB is the lead in decline, breaking out of the general course of trading in the markets.
Gold is trying to stabilize at $1600 after a 5% intraday collapse on Friday.
In Brent, increased volatility persists: opening at $49.3, it jumped to $51.93, but then turned down to $50.30 at the time of writing. Below this level, oil traded last time in mid-2017.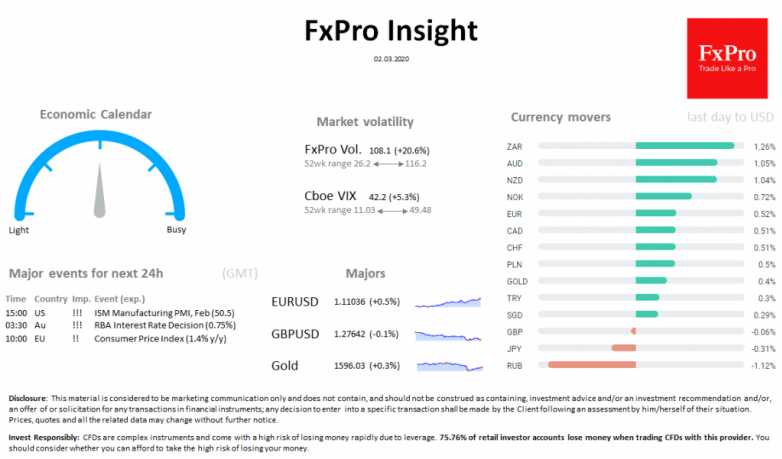 Important events, GMT (Exp.):
15:00 US !!! ISM Manufacturing PMI, Feb (50.5)
03:30 Au !!! RBA Interest Rate Decision (0.75%)
10:00 EU !! Consumer Price Index (1.4% y/y)