The Federal Reserve further enhance the provision of liquidity via liquidity swap line arrangements with the world's largest central banks. The dollar index duplicated the peak of 2017 (103.81). Steadily above, DXY was 18 years ago. However, since the beginning of the day, the dollar has significantly lost ground.
Gold is trading at $ 1,500, selling off on attempts to rise above the 200-day average.
Brent briefly was at $32.5 earlier today, but dipped under $30 after reports that Russia called blackmail of Saudi Arabia.
Until a turning point occurs with the spread of the disease and increased quarantine, market bounces may be from the bargain-hunters, not long-term buyers.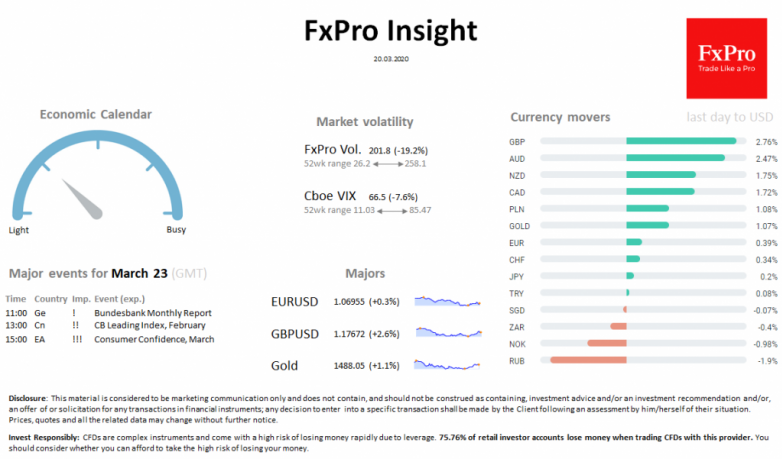 Important events, GMT (Exp.):
11:00 Ge ! Bundesbank Monthly Report
13:00 Cn !! CB Leading Index, February
15:00 EA !!! Consumer Confidence, March