During the last 24 hours, Bitcoin bounced to $7,100 and then declined to $6,800 by Friday morning. The growth of the cryptocurrency took place against the background of growing trade volumes, which is an additional positive impulse.
Despite the growth of the crypto market, the Crypto Fear & Greed Index remains unchanged in the "extreme fear" area. The index usually quite accurately reflects what is happening in the crypto market, and this may indicate that yesterday's price spike was perceived by investors as entirely speculative, which resulted in a rapid retreat.
However, bitcoin failed to keep above $7K. Probably, the story with a significant transaction of an unknown whale could have influenced investors' demand. Besides, it is somewhat ironic that the growth of the crypto market coincided with a sharp rebound of the oil market, which pulled the stock indices strengthening.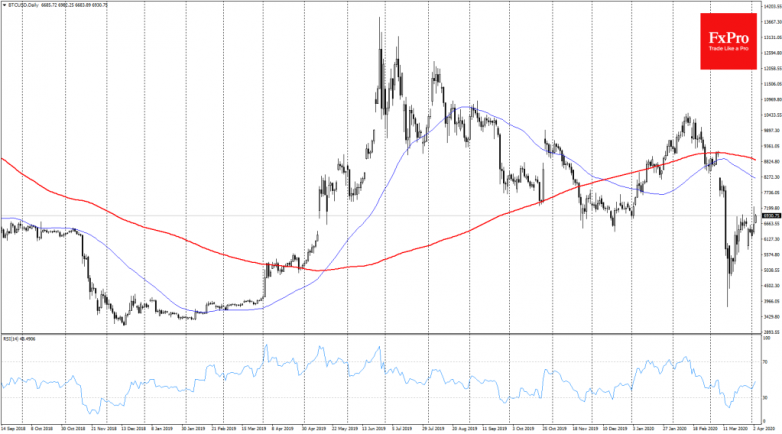 The FxPro Analyst Team