Bitcoin adds 2% in the last 24 hours to $8,900. Bulls tend to cling to $9,000, but the current growth comes with a 28% decline in trading volumes over the past 24 hours.
The Crypto Fear & Greed Index has grown by several points in a day, staying in the "fear" area. RSI finds itself in neutral territory. Technical indexes do not show clear signals, waiting for new impulses.
This can be considered a somewhat indicative reaction of investors to halving. After this event market participants will follow the actions of miners. So far, it is calm on this front: there are no fluctuations in the hash rate. Likely, all participants of the mining market have long been preparing for halving and have managed to build up a cushion that will allow them to maintain operations for an extended period.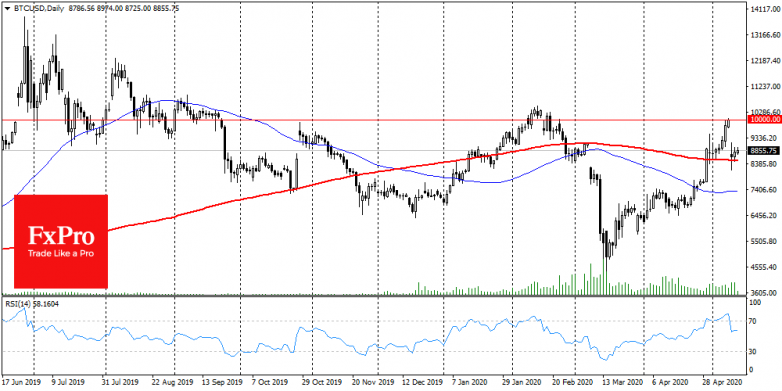 The FxPro Analyst Team