The events in the crypto market are very fleeting. It seems that the bitcoin growth above $10K was pure speculation. Realising that the coin encountered a serious resistance around $10,100, investors started to take profit. Bitcoin lost 6%, returning to the same $9,500 we had seen before the price spike. Trading volumes were falling along with the price, dropping from a daily high by $10bn.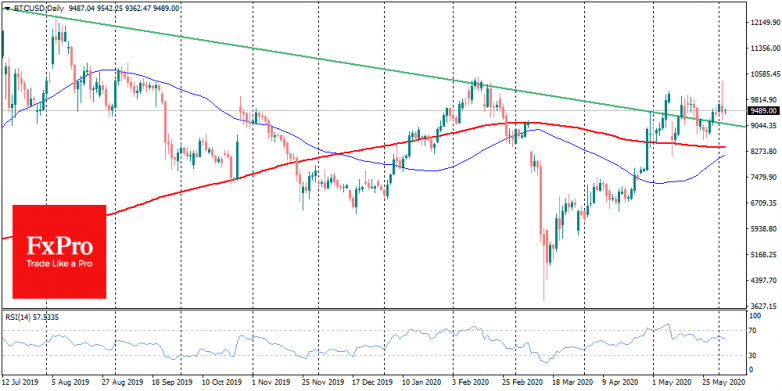 The Crypto Fear & Greed Index worked correctly in this case, showing yesterday a switch to "greed" mode, which according to the plan indicates that the sale is approaching. At the moment, the index has rolled back by 8 points, again in the "neutral" zone. The RSI is also in this position. However, $9,500 is a price, which is now a neutral level for Bitcoin, from where the price can move sharply in any direction.
Together with Bitcoin, the whole market of altcoins shows a similar decline. It seems that at the moment, investors agree to a less significant profit, and faced with a high level of uncertainty, taking-profit almost immediately after the appearance of apparent resistance.
The FxPro Analyst Team