Bitcoin balanced near the round level $9K, losing a little more than a per cent over the last 24 hours. On the part of technical analysis, it is worth paying attention to the decline of price under the 50-day average on Thursday. However, so far, the first cryptocurrency has managed to avoid a severe sale-off.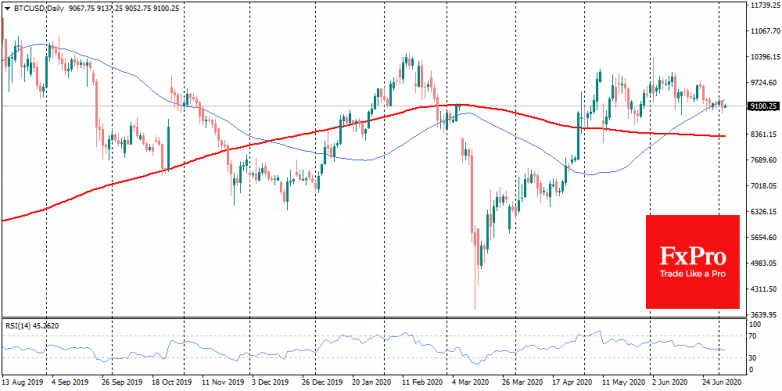 The next important point on the way down could be the 200-day average, now passing through $8,300. A decline in its direction could be even more favourable for the first cryptocurrency, as it could attract new buyers.
The lack of interest from the traders is noticeable by the reduced trading volumes. According to the CoinMarketCap, it remains around $16 billion, but if we take the data of BitcoinTradeVolume, which presumably excludes cheating, the real trading volume of Bitcoin per day is $833 million. Given the fact that this is the largest crypto coin, and its capitalization is several times higher than the entire capitalization of TOP-10 altcoins, we can imagine how small is the trading volume of other altcoins.
The relatively small size of the market makes it extremely vulnerable to the influence of small groups of large investors. In the future, we will be able to see it again and again.
The FxPro Analyst Team