Bitcoin shows minor changes in a day, with most of the altcoins in the green zone. It is also worth noting the decline in the Bitcoin domination index, which has lost almost 2% during the last seven days. This process has always been considered positive for the crypto market, as it indicates a broader interest in the digital coins. Among the TOP-10 coins, Cardano (ADA) showed the largest growth, adding 23% overnight.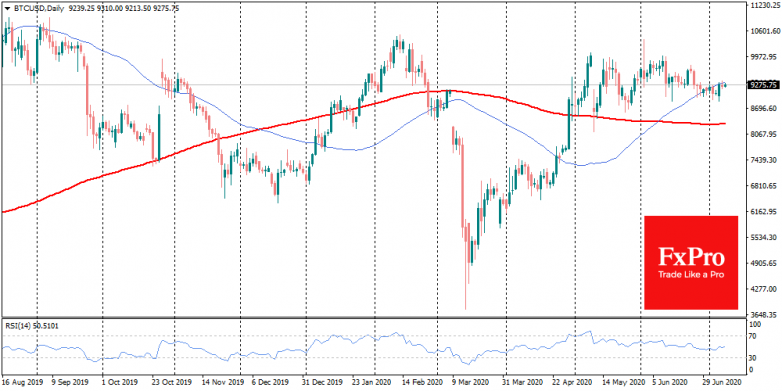 Elsewhere, Dogecoin, the crypto joke, spiked 53%. The reason behind is quite in line with the spirit of the project: participants believe that the price jump occurred after the publication of a viral video on the TikTok platform about the prospects of making quick money on the coin's growth. It seems that it's time for cryptocurrencies to find new platforms for promotion among young investors who have not had time to gain bitter investment experience before the peak in late 2017.
The Crypto Fear & Greed Index has stuck in the "fear" area from the last week. However, it is very close to neutral territory, which indicates that there is a chance for Bitcoin to turn either side. The RSI index gives the same signal.
The FxPro Analyst Team