Markets turned to buy US equities and the US dollar in early trading on Wall Street amid investor optimism. Apart from news of Biden's confirmation as president and the Democrats' majority in the Senate, macroeconomic reports somewhat alleviated fears.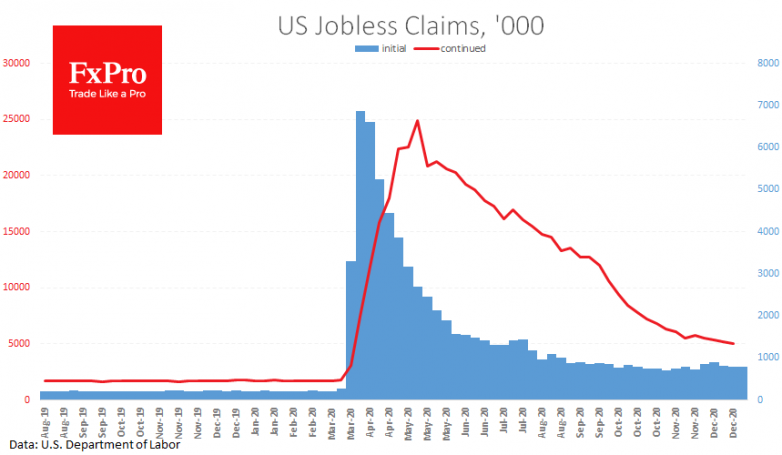 Record coronavirus cases did not halt job market recovery. Initial Claims fell from 790K to 787K (vs expected 800K). The number of new applications was 5072K, noticeably lower than the forecasted 5200K.
The ADP overnight reported 123K job cuts for the private sector in December. But in previous months these were often markedly worse than the official data, so had a little negative effect on markets yesterday.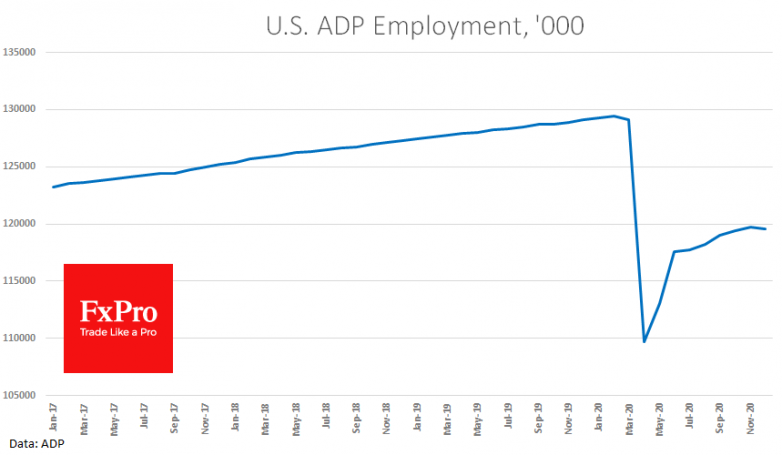 Better-than-expected weekly jobless data boosted hopes for a positive monthly jobs report on Friday and supported interest for the dollar, which had fallen to the extremes of the past three years at the start of the year.
The FxPro Analyst Team