EURUSD
The pair can correct upwards for the mere reason that there's no inportant statistics from the Eurozone and the US today, but it doesn't mean that it can't decline. 
The price is lower than the middle Bollinger band, higher than SMA5 but lower than SMA14. RSI is leaving the oversold zone. Stoch have left it as well.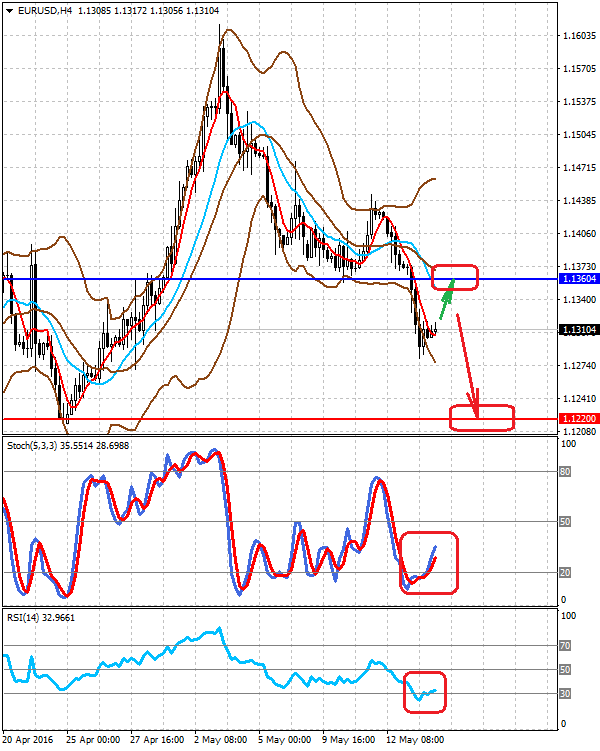 Trading recommendations: We are expecting the price to bounce reaching the 1.1360-65 levels and advice to sell the pair expecting further fall to 1.1220.