EURUSD
The pair is consolidating above 1.1120 level while the market is expecting the next US economic report. It can be assumed that the consolidation will continue till the US employment data is released which will happen this Friday.
The price is higher than the middle Bollinger band, higher than SMA5 and SMA14. RSI resides under 50% level but rising. Stoch are turning upwards.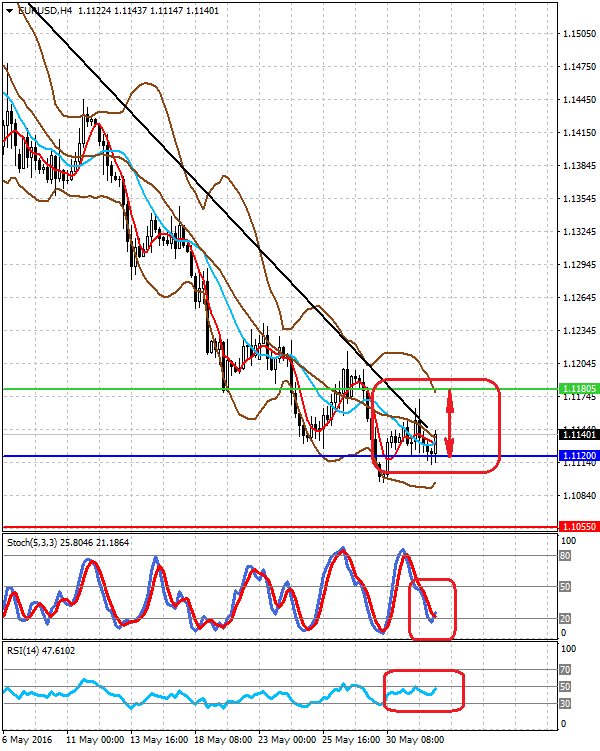 Trading recommendations: Buy the pair while it is rising starting from 1.1180 level with your targer at 1.1120 and then move to 1.1050-55 if the Friday's data is high.