EURUSD
The pair is consolidating at the local maximum (1.1375), but it seems that it lacks the power needed for further growth. The growth can also be affected by Yellen speech if it is said that Fed's interest rates plans will remain unchanged. 
The price is higher than the middle Bollinger band, higher than SMA5 and SMA14. RSI resides in the overbought zone. Stoch have already entered the overbought zone and signal possible downside turn .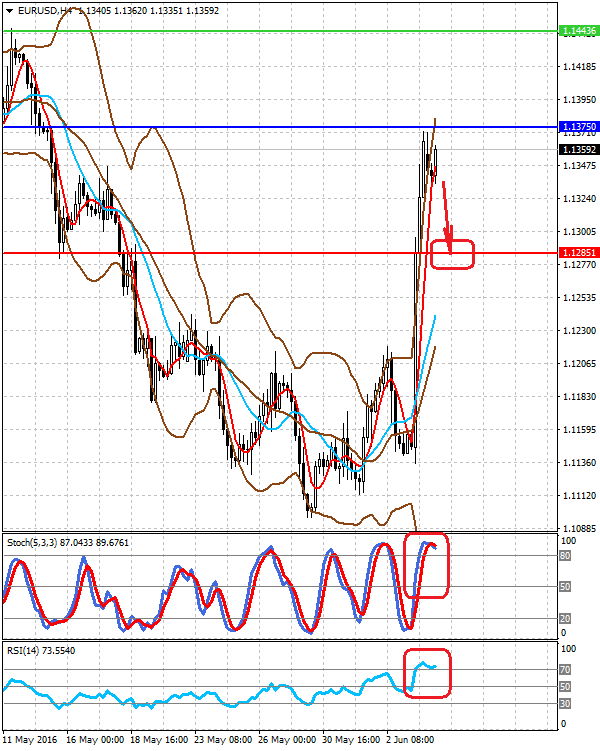 Trading recommendations: Sell the pair if Yellen's speech is positive for the US dollar with possible target of 1.1285.