EURUSD
The pair is recovering upon selling of long USD positions, but this will continue till the Fed. meeting results are released. Investors want to reduce risks as the above-mentioned results can be quite surprising.
The price is lower than the middle Bollinger band, lower than SMA5 but higher than SMA14. RSI resides lower than 50% level and turning upwards. Stoch left the overlosd zone and also rising.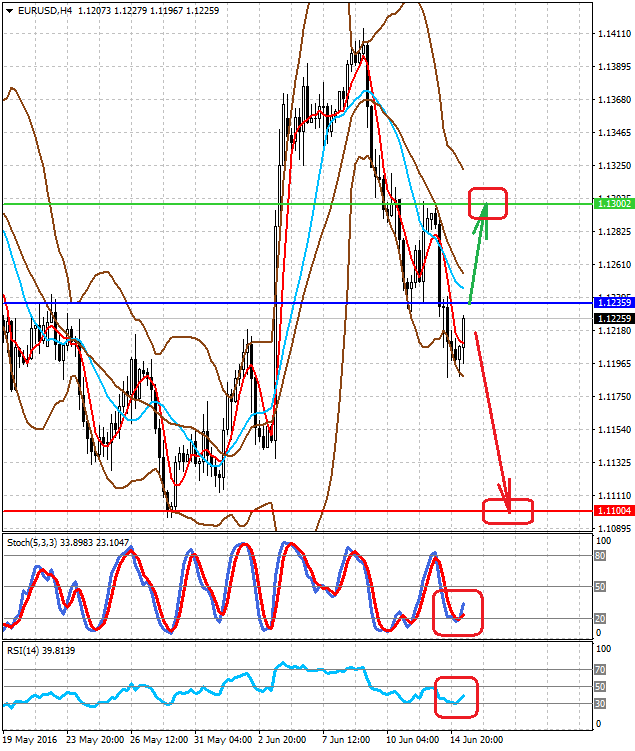 Trading recommendations: At the moment we are waiting for the Fed. meeting results. Positive news will lead to a fall to 1.1100. Negative outcome will push the pair up to 1.1300.