USDJPY
The pair is still under pressure amid the risk aversion. If the Fomc. meenutes reveal inclanation to hike the interest rates and ADP figures are not worse than expected, the pair may continue falling. 
The  price is lower than the middle Bollinger band, lower than SMA5 and SMA14. RSI resides in the oversold zone. Stoch are leaving it.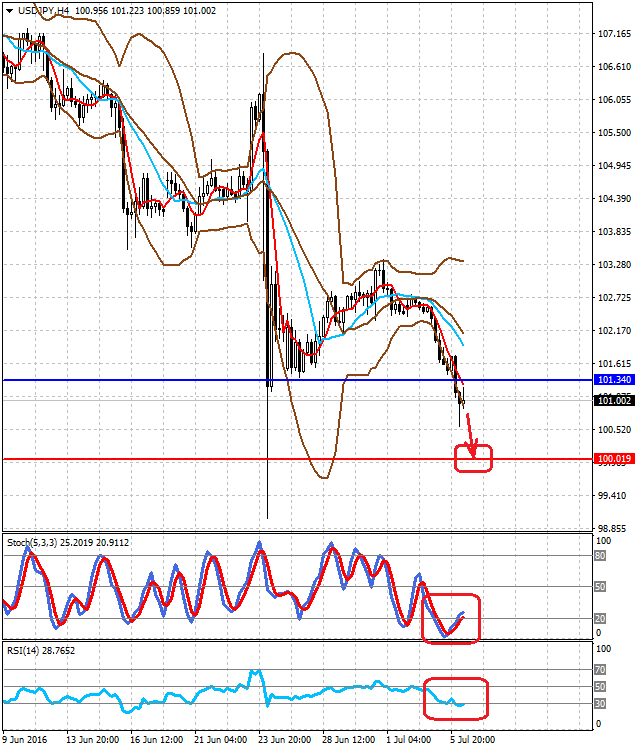 Trading recommendations: Despite being locally oversold, the pair can continue falling to 100.00 if it stays lower than 101.50.