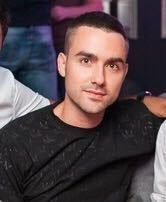 "I started trading together with my wife when we both were at the University, where I studied statistics. I started with the MICEX market and then shifted to Forex in 2008. It's 9 years on financial markets in total. " – Says the winner of round 173 of Rally Trade contest Yuri Safronov.
How did you learn trading on the first place? What books / courses or other resources do you use for studying now?
I finished trading courses in a brokerage company when I was just starting, then it was only self-learning by trial and error. I don't use any resources for studying at the moment because I have my own strategy, which is based on my experience.
You have been participating in Grand Capital contests for 5 years now but it's your first victory. Why do you think you succeeded now? 
I managed to win this time because it all work out well: luck, experience and strategy. Moreover, there are favorable conditions for trading Forex in Russia now. 
What is the most important thing for you when choosing a broker and why did you choose Grand Capital?
When choosing a broker I look at the quality of customer support, how tight spreads are, withdrawal and deposit conditions and the speed of response to various issues. Grand Capital is right for me in all aspects. 
Can you tell us about your trading strategy? How does it work?
I chose scalping strategy for the competition (fast orders with a large volume). I've known this strategy for a while now, learnt it from various books on technical analysis. I chose yen currency pairs because recently it's been the most volatile.  I think it's the perfect choice for a one-day competition.
What would you whish to those participants who hasn't won yet?
I would wish them to overcome emotions and greed as these two are the main enemies of any trader. Keep changing your strategy until it starts to bring you profit, and don't even think of giving up! And, of course, good luck to everyone!