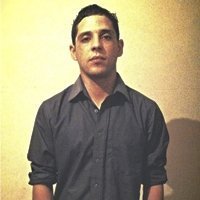 Hamim from Algeria won real $200 in our weekly Drag Trade contest and agreed to share his winning strategy as well as his thoughts on Forex industry in Algeria.
How popular is Forex in Algeria?
I wouldn't say that Forex trading is really popular in Algeria, but it's been changing recently as I now see people on the street, in cafes and public transport with MT4 launched on their smartphones. I remember, when I was just starting, it was three years ago, I couldn't even find anyone except my brother to take about Forex with. But that's quickly changed and I event managed to interest a couple of my colleagues, although they dropped it and as they say, it is too stressful for them.
You've been participating in GC contests for a year now. However, this is your first victory. Why do you think you won this time?
I think that it is my experience and intuition. Experience plays a major role in trading, I think. I feel how much my level of professionalism has risen since when I just started.
Tell us about your trading strategy. 
After Brexit I've only been trading GBPJPY because of the pair's high volatility. I'm  scalping by using support and resistance on 30min chart.
What is important to you in a Forex broker and why did you choose Grand Capital?
The main criteria are the broker's credibility, quality of client support service, deposit and withdrawal conditions. Grand Captial suits me in all aspects. Also, your contests are among the best. 
What do you think makes a good trader?
The main quality of a successful trader is willingness to learn and accept own mistakes. Also, trading is impossible without a slight feeling of euphoria. When I was just starting to trade Forex, I had that tingling feeling of passion mixed with adrenaline. I still feel it when I open the trading terminal. That is why I wish everyone to feel passionate about what you do and never give up!
Drag Trade contest is one of the regular contests of Grand Captial. Just like in other demo contests, participation in Drag Trade doesn't require initial investment. Get the largest profit trading on a demo account with $100 000 balance and become our next winner!