In our new interview roundup we introduce the winner of Rally Trade who set a goal for himself a year and a half ago to win this contest, and also two winners of Drag Trade who told us about the importance of controlling your emotions and mastering your skills at contests for traders.h
Yudhi Yudhisthira, Indonesia, the winner of 199th round of Rally Trade, received $500 no deposit bonus.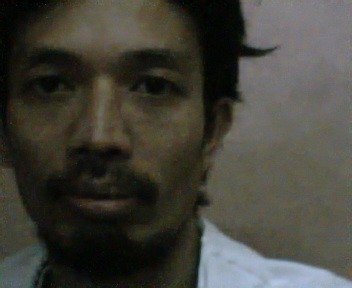 A year and a half ago Yudhi won Drag Trade contest and told us that his new goal was to win Rally Trade. We congratulate Yudhi with his victory in 199th round.
"I've been trading on Forex for about eight years. I think that trading is a very promising occupation. It helps you make money and exercise your brain. I'm especially interested in technical analysis. Currently among my favorite indicators are ZigZag and Trend Focus, while my preferred pair for trading is GBP/USD. One must think fast and analyze data to become a good trader. I'm happy to have won in Rally Trade. I was patient and luck favored me. If you're just getting into trading, don't give up. I'll stay true to myself and repeat what I've said already: don't lose heart, there's always a way."
Sergei Akulov, Belarus, the winner of 378th round of Drag Trade, received real $200.
"I'm almost 60 and I studied physics. Almost all my life I worked with computing equipment. In 1978 I entered the Institute of Engineering Cybernetics of the Belarusian Academy of Sciences. After that I worked as a maintenance engineer at a factory, optimized mainframe-based computing systems. I started trading 10 years ago. I saw some consulting company's ad on the subway, got interested and came to their lecture. Then I realized that I'm interested in the trading process itself, which means you don't depend on anybody and it's possible to earn a decent income at the same time. When I was only starting, I only traded with "majors". Now I'm getting convinced that trading cross pairs brings more profit. When I choose a broker, like most traders I look at order execution, the absence of requotes, slippage and other technical problems. And, of course, withdrawal options and how fast can you withdraw your profit. Grand Capital never gave me a reason to doubt them. I created an account five or six years ago and started with contests right away. I won this round thanks to my experience and knowledge of CAD/USD trading peculiarities. I won by a small margin. My advice to beginners is to work out your own trading system, trust it and believe in yourself and you will win!"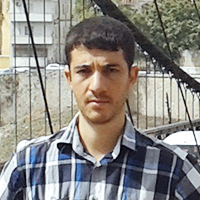 Faouzi Ounis, Algiers, the winner of 379th round of Drag Trade, received real $200.
"I graduated from an agricultural university. Once I needed extra income for research and a friend told me about Forex. So I've been trying to master this trade since 2014. It seems like Forex isn't quite popular yet in Algiers, but it's a promising occupation. I learned trading by participating in demo contests. At first my growth was impeded by the absence of actual deposit. I had a hard time controlling my emotions back then and it didn't help either. I placed my most successful trade at the time of Brexit and earned 30% to my account. My favorite trading instruments are AUD/USD, EUR/USD and GBP/JPY. I chose Grand Capital as my broker for several reasons: fast order execution, low spreads, no-deposit bonuses and a decent online support. I like to try out different strategies in Drag Trade. During this round I made use of the USD's weakness and scholastic oscillator. If you're just starting to trade, don't forget about money management. Don't risk the whole amount of your funds at once and sharpen your skills."
P.S. Read contest rules and sign up for the next round here.