From September 9th to 11th Grand Capital participated in Investment and Finance Expo, one of China's largest financial expos that took place in Guangzhou. During the expo's award ceremony, Grand Capital received Best ECN broker 2017 award.
Also on the 8th of September, Denis Kulagin, our head of International Development department was first to speak at Financial Industry Expo forum on Xi'an. In his speach he addressed the topic of modern IT in the financial sphere.
Denis Kulagin, the head of International Development department:
"I'm honored to open this expo's forum. This gesture from our Chinese colleagues is a sign of respect towards Grand Capital and emphasizes our long history of mutual trust. I think our Best ECN Broker award is well deserved, as in many aspects this service was being developed with consideration of wishes of our Chinese clients, who value fast transactions, high liquidity and other extended features of accounts. It's not our first expo in China and again we reminded of the importance of communicating with our partners. Together we outlined the principal directions for our development in China. We are planning on continuing to work in this region and one of our highest priorities right now is a new office there."
Grand Capital received Best ECN broker 2017 award for our new ECN Prime account for professional trading that was introduced this summer. This account was designed to provide access to the market of high liquidity and immediate order execution. It means that a trader's requests are always executed at the market's best prices regardless of the circumstances.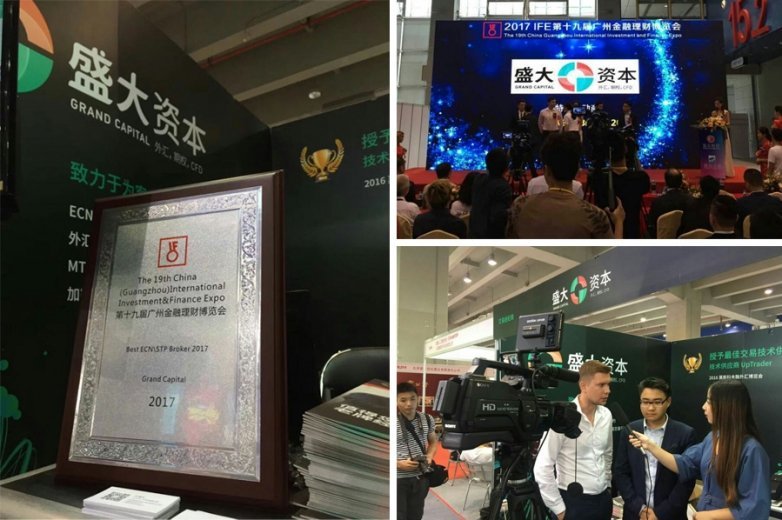 Grand Capital team