In our new interview round-up read about the winners of Drag Trade, Future Trade and Rally Trade. This time the winners are quite an international bunch: we have traders from Tunisia, Indonesia and Ukraine. However, all of them spoke about the competitive spirit and reminded us that knowledge is power.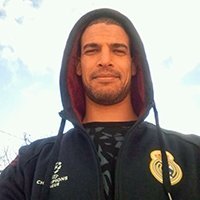 Albouchi Ahmed, Tunisia, the winner of 393rd round of Drag Trade, received real $200.
"I've been trading for about three years. I'd been meaning to find a means of extra income for a long time and at some point, I realized that Forex trading is the best shot for me. At first, I didn't really understand how things worked there. But gradually I figured it all out. My most successful trades involved GBP/USD and EUR/USD pairs. As for the strategies, I usually use support and resistance levels and scalping. Grand Capital offers fast order execution and favorable spreads. I entered the contest to prove myself and challenge other traders. My advice to beginners is to be patient when placing trades. Impatience often leads to losses."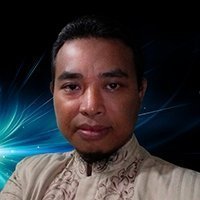 Saputro Sumaryo Adi, Indonesia, the winner of 58th round of Future Trade, received a no-deposit bonus of $1000.
"I am a businessman, my job is to distribute the goods of basic necessity. Financial markets are quite popular in Indonesia, but at the same time, they seem quite frightening to many. This is mainly due to the lack of experience among the beginners, who are usually too ambitious and impatient. It's no wonder they bear losses. Financial market trading is something unique that connects material and immaterial. Material is our capital immaterial is our psychological condition. The market changes very quickly so traders have to learn control. I rely on technical analysis in trading. Over the years I have tried various indicators and now I use Bollinger Bands, MA and MACD. I prefer volatile currency pairs, like GBP/USD or EUR/JPY. Future Tade contest attracted me with a really decent prize sum. I would give several pieces of advice to the beginners in trading. First, remember the risk. Even if the first results are great, it won't always be this way. Second, don't stop learning and practice the analysis of price movement. Knowledge is power. Third, think rationally. If your goal is to earn $100 a day, distribute this sum across several positions."
Vitaliy Garbuz, Ukraine, the winner of 207th round of Rally Trade, received a no-deposit bonus of $500.
"I'm 37. I work in sales and have been into trading for about 10 years. The most common mistake of beginners is trying to enter all trades at once. Trading is a world with its own rules and laws. But everything here is about a person. You can see human emotions behind Japanese candlesticks and bars: greed, fear and other feelings. I base my trading strategy on the levels and news, but the most important thing is how a price is behaving near the levels. My favorite instruments are currency pairs with GBP. According to a common myth among traders, only 5% can succeed in the industry. The best way to prove that you're among these 5% is to win a contest. This round has left me with the most vivid impressions. What's it like to reach the first position with 20 minutes left, become the second again 5 minutes later and snatch the victory in the last several minutes? It was exciting."
P.S. Read the contest rules and sign up for the next round here.