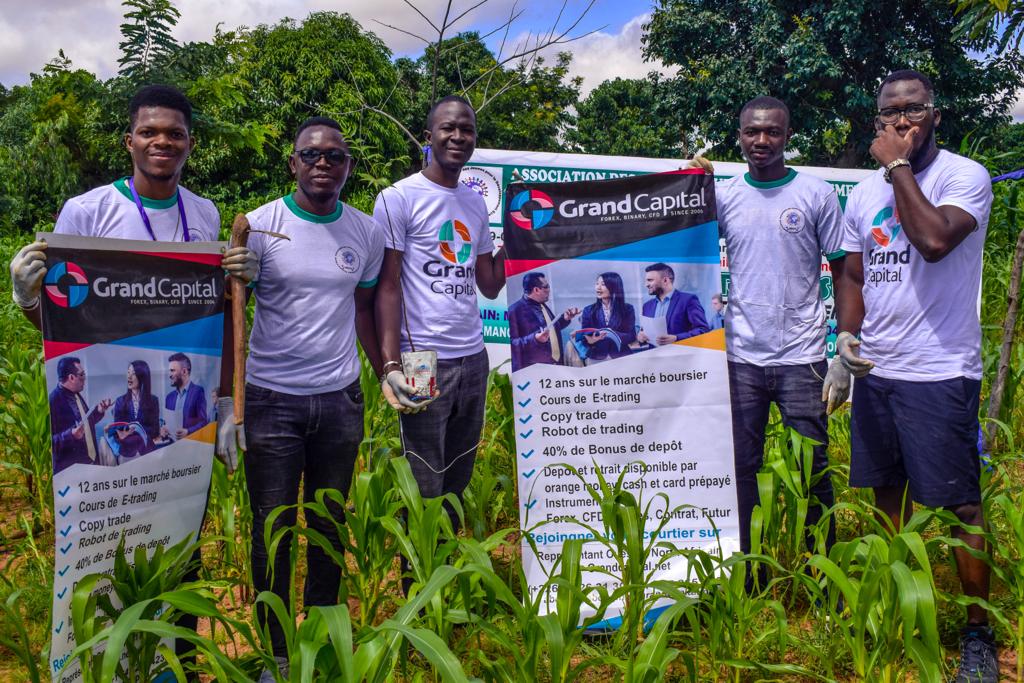 Grand Capital has sponsored the campaign for the reforestation in West Africa
The representatives of Grand Capital took part in an action to restore forests on August 18, in Burkina Faso. The clearance is one of the main environmental problems of the country. The campaign, organized by AJDEPS, was designed to draw attention to this problem and help partially restore forests. The regional office of Grand Capital sponsored the campaign, and the staff helped volunteers to plant about 30 new trees.
Abdul Burma, head of the Grand Capital of Burkina Faso:
"Ecology is the protection of ecosystems consisting of many organisms. It is necessary to maintain a balance in relation to nature, to love and protect it, keeping to an ecological concept. Realizing the importance of environmental approach, the company Grand Capital South Africa has sponsored the reforestation campaign, organized by AJDEPS and held on August 18, 2019 in Bobo-Dioulasso".
Over the past 70 years, the environmental situation in the world has deteriorated dramatically. The number of rare species of animals and plants is decreasing, pollution of the world's oceans and atmosphere is observed, and the ozone layer is being destroyed. Many well-known politicians, public figures and large companies such as Apple, Starbucks, H&M, Procter & Gamble and others are concerned about the state. We are pleased that Grand Capital has made a small contribution to improve the situation. We hope that together with our regional partners we will do so on a regular basis. We thank all customers for their loyalty, because it is you and your support that motivates us to get better and grow every day. Stay with us and we will do more good deeds together!