US Crude Oil
On Monday, US Crude oil plunged below the key mark of $40 as output talks in Doha between the world's biggest oil producers ended without any agreement on limiting supplies.
As Bloomberg reports, "The summit in the Qatari capital, which dragged on for more than ten hours beyond its initially scheduled conclusion, finished with no final accord. There were significant hurdles to any deal after Saudi Arabia's Deputy Crown Prince Mohammed bin Salman said the kingdom wouldn't restrain its production without commitments from other major producers including Iran, which has ruled out freezing for now."
"The fact that Saudi Arabia seems to have blocked the deal is an indicator of how much its oil policy is being driven by the ongoing geopolitical conflict with Iran," said Jason Bordoff, director of the Center at Global Energy Policy at Columbia University and a former White House official.
Currently, US Crude oil trades near the level of $38.5 by losing over 6%. The minimum mark of the day was reached near $37.60.
The technical levels for support are following $37.50 and $36.50.
The resistance level for US Crude oil are $39.00 and $39.80.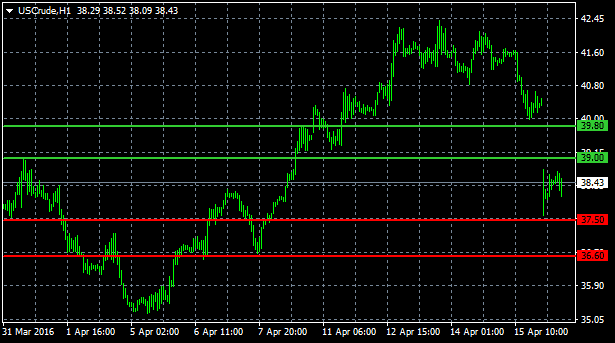 USD/JPY
This morning, the USD/JPY pair tumbled to the level of 107.80. The Japanese yen, used by investors as a haven, soars against the American dollar to ½ year high.
As Bloomberg noted, "Hedge funds and other large speculators pushed wagers on yen strength to a record last week as Japanese authorities appeared reluctant to intervene to reverse the strengthening currency."
Currently, we are observing a technical rebound. The USD/JPY pair breached up the level of 108. The next levels for the bulls are 108.43 and 108.765
The support levels for the USD/JPY pair are following 107.840 and 107.610.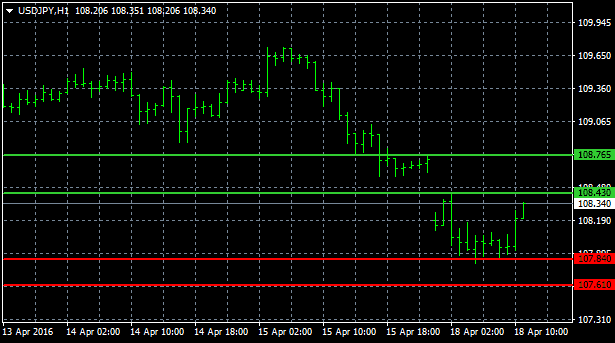 The information provided is for educational purposes only and should not be considered as investment advice.