EUR/USD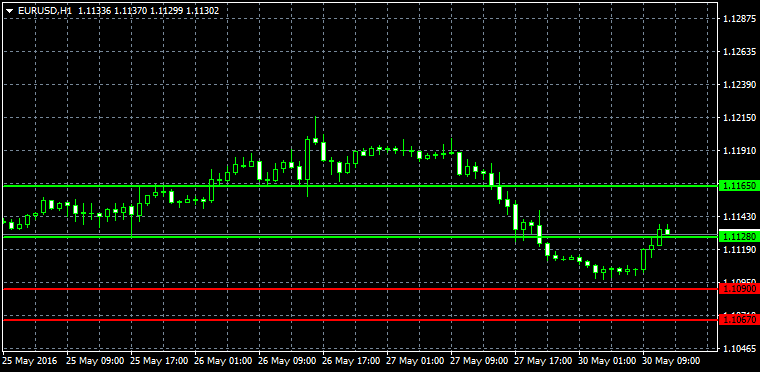 On Friday, the EUR/USD pair fell to the mark of 1.11 after Federal Reserve Chair Janet Yellen suggested that an interest rate hike in the US could be around the corner.
Janet Yellen said that "The Federal Reserve should raise interest rates "in the coming months" if economic growth picks up and the labor market continues to improve".
On Monday morning, we are observing a technical correction. Currently, the main currency pair trades near the level of 1.112 by adding o.1%.
However, the Euro may continue to fall.
As Reuters notes, "The greenback also got a lift from revised U.S. gross domestic product data for the first quarter released on Friday, that showed that growth did not slow as much as first estimated.
Because of Yellen's emphasis on the labor market, the U.S. nonfarm payrolls report on Friday will attract more than the usual attention.
Economists expect U.S. employers to have added 170,000 jobs in May, slightly more than they did in April, and hourly wages to show a 0.2 percent increase from the previous month."
The resistance levels for the euro are 1.1128 and 1.1165
The support levels for the EUR/USD are following 1.1090 and 1.1067
USD/JPY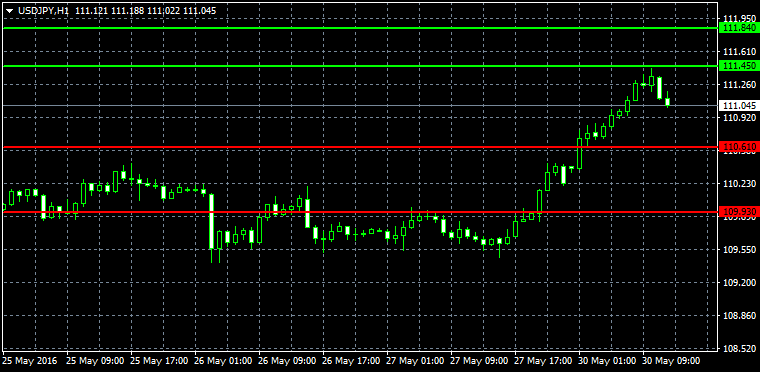 Today, the American Dollar hit a one-month high against the Japanese yen after comments by Federal Reserve Chair Janet Yellen enhanced the prospects of a near-term U.S. interest rate hike.
The USD/JPY pair trades near the level of 111/30 by adding over 1%.
"In addition to the latest round of hawkish-sounding comments from Yellen, political developments in Tokyo were also seen supporting the dollar against the yen", Reuters writes.
The resistance levels for the dollar are 111.45 and 111.84.
The support levels for the USD/JPY are following 110.61 and 109.93.
The information provided is for educational purposes only and should not be considered as investment advice.