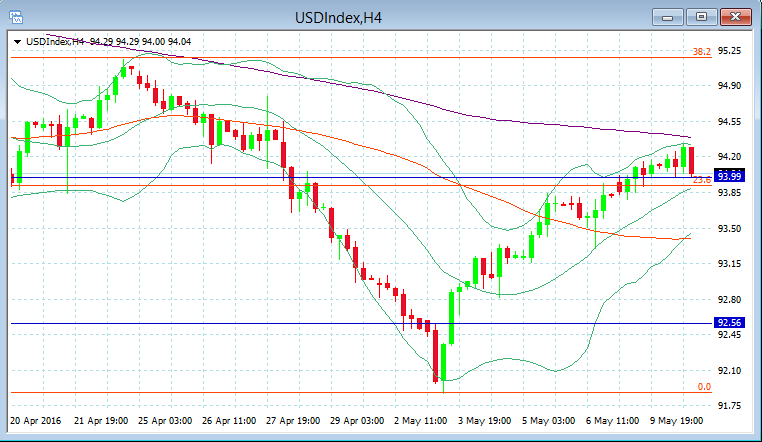 USDIndex, H4    
US JOLTS report showed job openings increased 149k to 5,757k in April after edging up 4k to 5,608k in March (revised up from 5,445k). The rate rose to 3.9% from 3.8% (revised from 3.7%). But, hirings dropped 218k to 5,292k after the 285k March rebound to 5,510k (revised from 5,422k). The hire rate slipped to 3.7% from 3.8%. Quitters increased 25k to 2,980k following a 104k increase to 2,955k previously (revised from 2,950k). The rate was unchanged at 2.1%. Fed Chair Yellen is a big fan of the JOLTS report, and especially the quit component.
 U.S. wholesale sales jumped 0.7% in March, while inventories rose 0.1%. These are the first increases in sales and inventories since September. The 0.2% February decline in sales was not revised, but February inventories were bumped down to -0.6% from -0.5%. Strength in sales was in petroleum thanks to the surge in oil prices. Excluding petroleum, sales dipped 0.2%. The rise in inventories was supported by drugs and autos. The inventory-sales ratio was steady at 1.36, holding just off the cycle high of 1.37 from January — the steep spike in the ratio from the 1.20 level from July 2014 is typically only seen in recessions.
Two relatively good pieces of news for the US economy, although the FX markets rather unmoved on the news. The USDIndex remains around 94.00,  USDJPY north of 109.00 and EURUSD south of 1.1400.