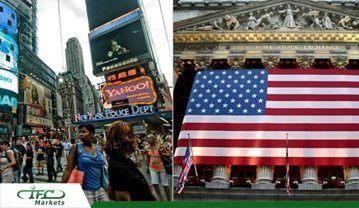 Dear clients,
Due to expected corporate events in several US companies in period of Novemeber 01-16, 2016 the minimum margin level will be temporarily raised from 2.5% to 20% (i.e. the maximum leverage is lowered from 1:40 to 1:5) for CFD on these stocks.
For this reason we recommend that you reduce the volume of previously opened and future positions to the acceptable for for your deposit or deposit additional funds to your account.
In the table below in "Margin change date" and "Period of event ending date" the period of increased margin is stipulated. Moreover, the event may take place before the Period of event ending date, so margin may be reduced to 2.5% before the stipulated date.
| Stock CFDs | Margin change date | Period of event ending date |
| --- | --- | --- |
| #S-WU | 01.11.2016 | 01.11.2016 |
| #S-BABA | 01.11.2016 | 02.11.2016 |
| #S-AIG | 02.11.2016 | 02.11.2016 |
| #S-FB | 02.11.2016 | 02.11.2016 |
| #S-MET | 02.11.2016 | 02.11.2016 |
| #S-TROX | 02.11.2016 | 02.11.2016 |
| #S-AES | 03.11.2016 | 04.11.2016 |
| #S-RACE | 06.11.2016 | 07.11.2016 |
| #S-HTZ | 07.11.2016 | 11.11.2016 |
| #S-MAR | 07.11.2016 | 07.11.2016 |
| #S-TM | 07.11.2016 | 08.11.2016 |
| #S-MBI | 08.11.2016 | 08.11.2016 |
| #S-DIS | 10.11.2016 | 10.11.2016 |
| #S-PBR | 10.11.2016 | 14.11.2016 |
| #S-HD | 15.11.2016 | 15.11.2016 |
| #S-CSCO | 16.11.2016 | 16.11.2016 |