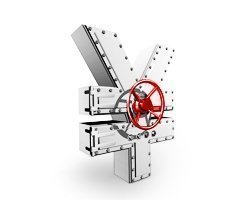 General overview for 02/05/2016:
There are two possible Elliott wave counts for the current situation and both of them are pointing out more gains. The main count indicates an (a)(b)(c) irregular flat corrective cycle with the (c) leg yet to unfold. The (b) leg of this cycle is currently completed with the bottom at the level of 121.68. The alternative count however indicates that the top for the big wave B is already in place at the level of 126.45 and since then the impulsive structure in big wave C started to develop to the downside. Wave 1 of this cycle is completed and now the market should develop an internal corrective cycle to the upside, targeting the levels of 122.97 and if broken, 124.30. Please notice, that the growing bullish divergence between the price and momentum oscillator supports both views at the time of writing.
Support/Resistance:
119.54 - WS1
121.68 - Intraday Support
122.32 - Intraday Resistance
122.97 - Weekly Pivot
123.37 - Intraday Resistance
124.30 - WR1
126.45 - Swing High
Trading recommendations:
Day traders should consider openig buy orders only if the level of 122.32 is clearly violated (H1 candle close above this level), with SL below the level of 121.68 and TP at the level of 123.67.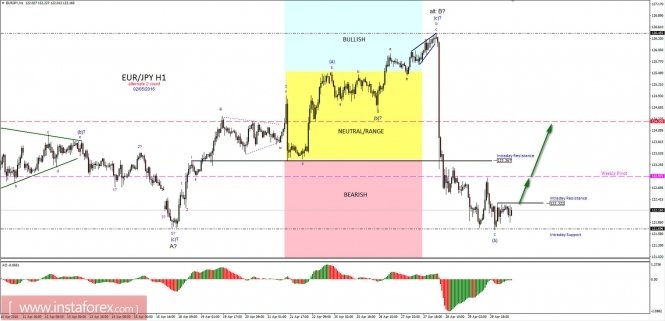 Show full picture