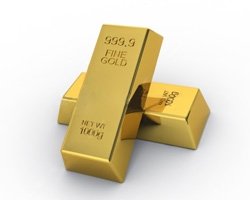 Global macro overview for 10/05/2016:
Very good data from Germany regarding factory orders were released yesterday. Market participants expected a marginal gain from last month -0.8% to 0.7%, but it turned out the figures beat the expectations as they rose to the level of 1.9%. According to the Federal Statistical Office, the biggest gains in factory orders were made by orders outside the euro zone (6.2%), while EU countries demand has edged 1.1%.The domestic orders slipped by 1.2%, but for the whole first quarter, industrial orders climbed 0.5%, with bookings from abroad increasing by 2.0%. In conclusion,this good data might suggest that after a solid start to the year, Europe's number one economy may extend well into the second quarter.
Let's now take a look at the German Dax30 futures technical picture in the daily time frame. We can see the consecutive series of lower lows and lower highs which might be the first indication that bears are to be in control over this market. Moreover, the price is trading below 200, but above 100 and 50 periods moving average, which paints a confusing picture here. Nevertheless, the key level to the upside seems to be the technical resistance at the level of 10485, just below the long-term golden trend line. On the other hand, bears will need to violate the technical support at the level of 9481 and 9326 before the golden trend line is broken if they want to confirm their control over this market.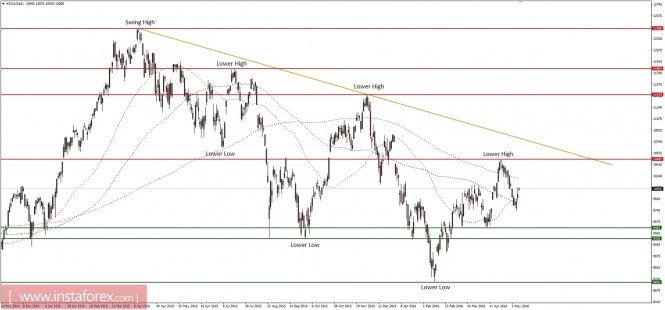 Show full picture