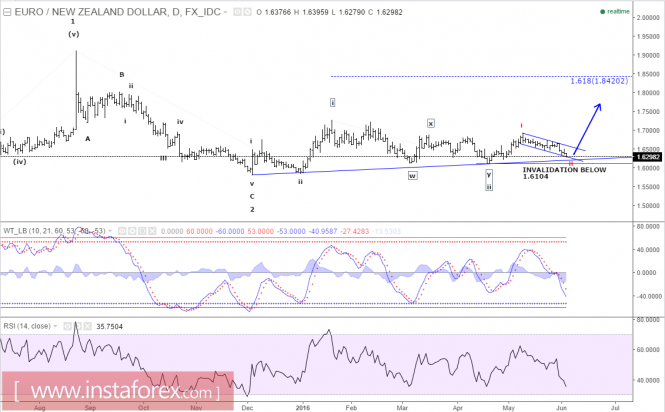 Show full picture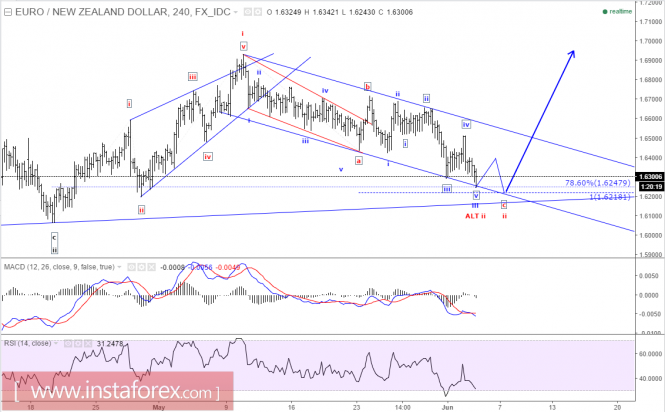 Show full picture
Wave summary:
We have to admit that it has been a nightmare to track the correction lower from the 1.6931 high. So we have been back to the drawing board looking at the different scenarios. An important low was seen at 1.5813 and a new impulsive rally is building and if this count is correct, the important short-term support at 1.6104 must be able to protect the downside for a new rally above minor resistance at 1.6510 and more importantly above resistance at 1.6654 confirming renewed upside pressure.
If important support at 1.6104 is broken, the outlook shifts to a bearish one. This calls for more downside pressure towards 1.4950.
Trading recommendation:
Buy the EUR at 1.6225 and place stop at 1.6100.