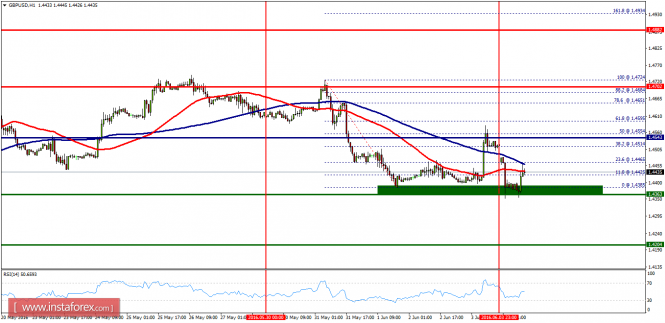 Show full picture
Overview:
The GBP/USD pair continues moving upwards from the level of 1.4363. Today, the first support level is currently seen at 1.4363, the price is moving in a bullish channel now. Furthermore, the price set above the strong support at the level of 1.4363. This support was rejected twice confirming the veracity of an uptrend. According to the previous events, we expect the GBP/USD pair to trade between 1.4363 and 1.4543. So, the support is found at 1.4363 while daily resistance is seen at 1.4543. Therefore, the market is likely to show signs of a bullish trend around the spot of 1.4363. In other words, buy orders are recommended above the spot of 1.4363 with the first target at the level of 1.4543. Additionally, if the GBP/USD pair succeeds to break through the resistance level of 1.4543, the market will rise further to 1.4702 so as to continue a bullish market this week. On the other hand, it would also be wise to consider where to place stop loss; this should be set below the second support of 1.4204.
The weekly technical analysis of the GBP/USD pair: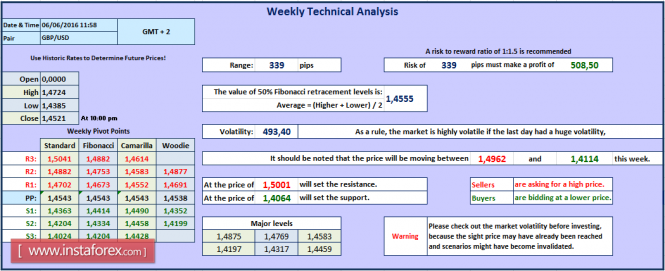 Show full picture
-----------------------------------
Happy Ramadan 1437 (2016)!
I would like to wish a happy Ramadan for all Muslims around the world, faith replenishing, insightful and enlightenment.