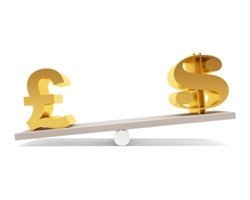 Global macro overview for 08/06/2016:
Before the national referendum in Britain on June 23rd this year, the macroeconomic outlook and analysis will be still important but not that much as the ongoing poll results. The GBP/USD pair will get very volatile and trading conditions will get very choppy ahead of the referendum day. Nevertheless, it looks like the market is behaving according to the risk on/risk off pattern, where risk on is a situation when Brexit supporters are the majority in the polls and risk off is a situation when more people supports the plans for Britain to remain in the eurozone.
So, let's take a look at the recent poll results conducted by two companies yesterday - ORB/Telegraph and YouGov Times:
ORB/Telegraph Brexit Poll: 48% for staying in the E.U, 47% for leaving (prior 51% for staying in the E.U, 46% for leaving)
YouGov Times Brexit poll: 43% for staying in the E.U, 42% to leave (prior poll on June 5th: was 41% for staying in the E.U, 45% to leave).
Let's now take a look at the GBP/USD technical picture in the 4H time frame. The three consecutive spikes up have ended below the last swing high and this might be the first clue the bears are starting to show their strength in this market. Nevertheless, to confirm this assumption, the bear camp would have to break out below the recent lower low at the level of 1.4349.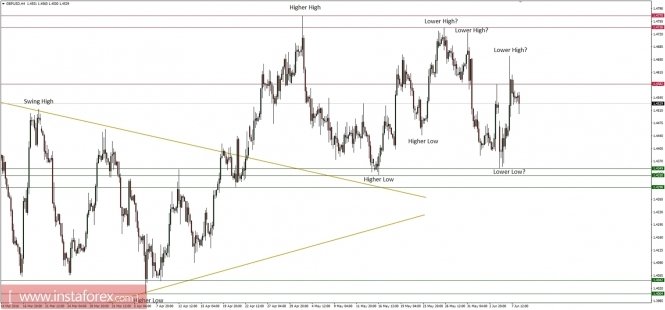 Show full picture