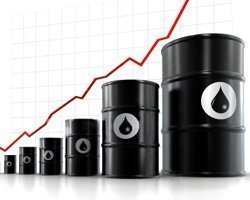 Global macro overview for 08/06/2016:
Crude oil inventories data are scheduled for release today at 02:30pm GMT. Market participants are expecting a drop in stockpiles to the level of -3000k barrels. Last week the inventories dropped as well, but to the lowest level of -1366k barrels, so this week anticipated number might reflect the recent economic data. The OPEC members met in Vienna last week but failed to reach any agreement on production targets, just like the last OPEC meeting in Qatar in March. This means the OPEC credibility has decreased significantly over last months and there are some analysts that are calling "the end of OPEC supremacy". In conclusion, the current situation inside of the OPEC membership zone looks like a situation where all the members are functioning according to "every man for himself" rule, so maybe it is time for the market to determine the price of oil rather than any cartel of oil producers.
Let's now take a look at the Crude Oil technical picture in the 4H time frame. Another higher high has been made today above the $50 level as the market still trades above 21,50 and 100 moving average. Nevertheless, the momentum is decreasing now as the MACD indicator is printing lower highs. This might be the time for bears to step in and push the prices lower towards the latest support at the level of 47.72.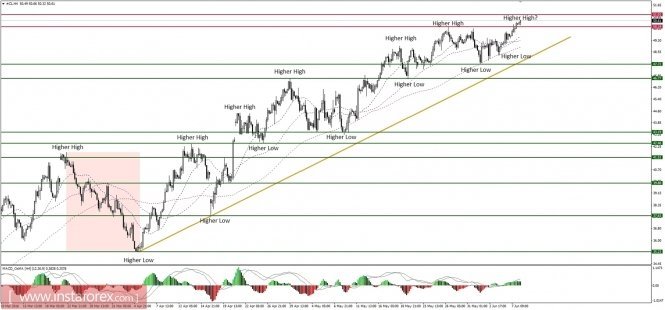 Show full picture