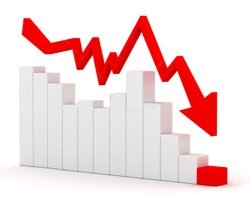 EUR/USD: The EUR/USD has been making some faint bullish effort, following the equilibrium phase it experienced in the last few days. The resistance line at 1.1400 is now under siege, and with renewed bullish pressure, that resistance line would be broken to the upside, as the price targets two more resistance lines at 1.1450 and 1.1500.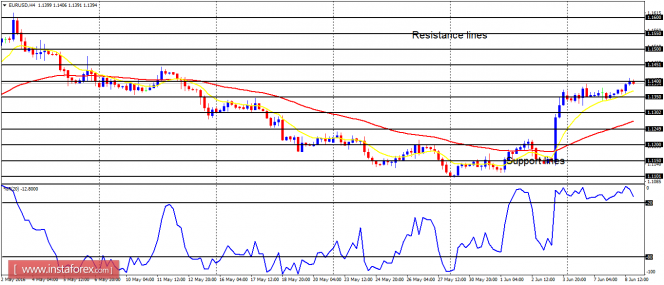 Show full picture
USD/CHF: The USD/CHF has dropped by 175 pips this week, underlining the bearish signal that started last Friday. In total, the price has dropped by 310 pips since June 3, 2013. The EMA 11 is below the EMA 56, while the RSI period 14 is below the level 50. The price has broken below the support level at 1.9600 (which was our target for yesterday). Now, another support level at 1.9550 could be attained today or tomorrow.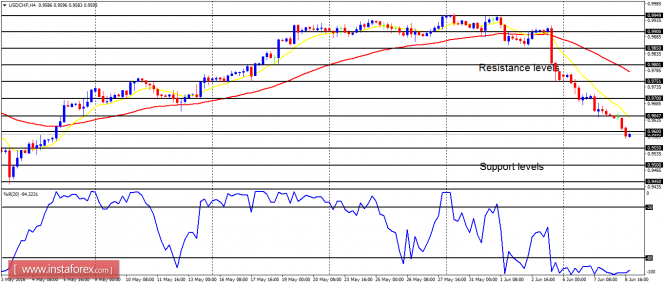 Show full picture
GBP/USD: This currency trading instrument is now choppy, and there is no directional movement in the market, save short-term upswings and downswings, which could be misleading. It is better to stay away from the market until a clear trending mode resumes.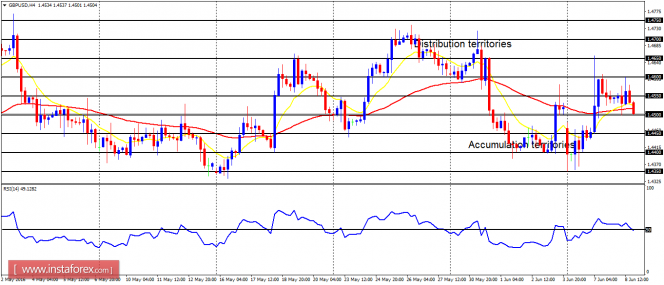 Show full picture
USD/JPY: There is still a Bearish Confirmation Pattern on the USD/JPY 4-hour chart. The EMA 11 is below the EMA 56, and the RSI period 14 is below the level 50. No matter what the market does, the overall outlook is bearish, and the price is expected to trend further south, reaching the demand level at 106.50, which was also attained last week.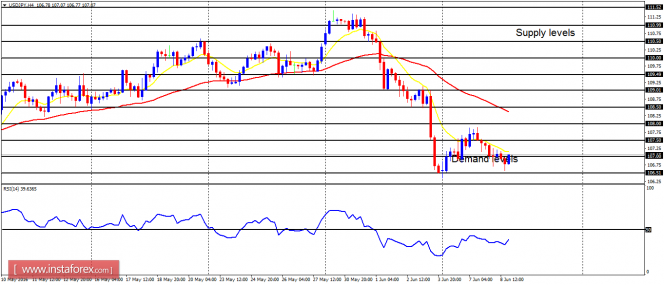 Show full picture
EUR/JPY: There are mixed signals in this market, though bears almost dominate. Today or tomorrow would determine the direction of the market, since momentum would arise, which would most probably be in favor of bears. In case the price does not go in any directional manner, the market can enter a sideways phase.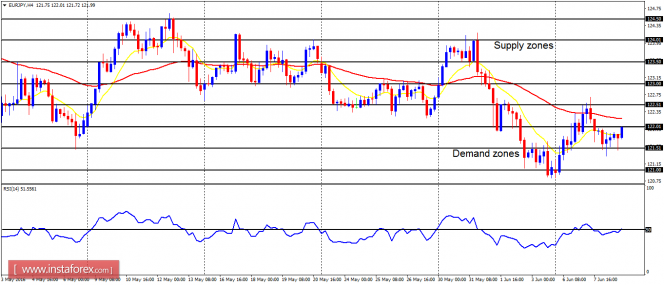 Show full picture