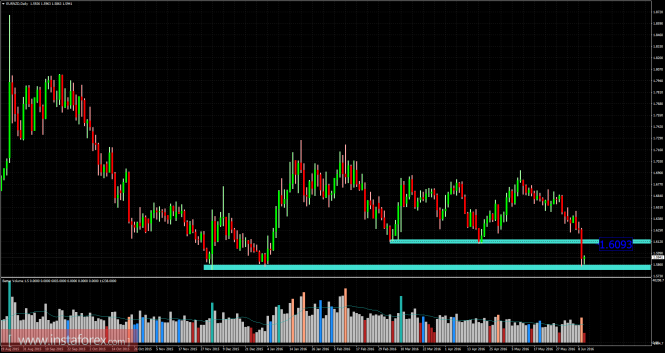 Show full picture
Recently, EUR/NZD has been moving downwards. As I expected, the price tested the level of 1.5839 in a high volume. Anyway, according to the daily time frame, I found a swing low from December 2015 at the price of 1.5835. The level of 1.5835 is on the test and selling looks very risky at this stage. I expect at least correction to the level of 1.6090. Watch for buying opportunities. Only if the price breaks critical support we may see downward continuiation.
Fibonacci Pivot Points:
Resistance levels:
R1: 1.6140
R2: 1.6225
R3: 1.6370
Support levels:
S1: 1.5850
S2: 1.5760
S3: 1.6620
Trading recommendations for today: Strong support is on the test. So, watch for buying opportunities.